Description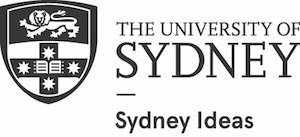 While you were asleep: how sleep boosts your brain health
Are brain and mind conditions such as dementia a case of luck of the draw, or are our body clocks and sleep cycle integral for keeping our brains healthy?
Dementia is one of the world's most devastating brain and mind conditions, and there is no cure. In Australia it is the second biggest cause of death and the single greatest cause of disability among older Australians.

Professor Sharon Naismith is leading ground-breaking research that offers new hope for dementia prevention. She is shifting the focus from known risk factors for brain impairment – depression and inactivity ­– to exploring links between dementia and sleep disruption. Her endgame is to determine whether modifying our sleep habits can slow down or even prevent dementia.
Please join us for this special event with alumni and industry professionals. The evening will include a cocktail reception with Dr Michael Spence AC, Vice-Chancellor and Principal at the University of Sydney, and a keynote address from Professor Sharon Naismith.
For more information about how the University of Sydney handles personal information, please click here.