Description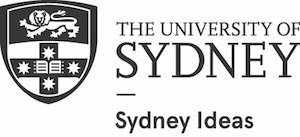 December 10 this year marks the 70-year anniversary of the Universal Declaration of Human Rights. The past seven decades has seen the development of human rights treaties, international agencies, and a myriad of human rights NGOs seeking to address a range of injustices and violations.
But there is still a long way to go. While the world in 2018 looks very different to the way it did in 1948, human rights abuses are still rife – both the old ones that persist and new ones that are surfacing or gaining recognition. We need to imagine fresh and creative ways of thinking about and doing the work of human rights advocacy.
This expert panel will showcase some of the most innovative and original human rights work being done in Australia today. We invite you to join a lively and inspirational conversation about what we all need to do to forge vibrant forms of human rights action for the next 70 years.
The speakers:
Larissa Baldwin is Senior Campaigner, Aboriginal and Torres Strait Islander Rights at Getup.
Dulce Muñoz is a mother/feminist/refugee advocate. She is the National Convener of Mums4Refugees Sydney.

Nas Campanella is a journalist and newsreader with the ABC and triple J.
Danny Xanadu has been involved in advocacy and education for the Queer community for 25 years.
Dinesh Wadiwel is a Senior Lecturer in human rights and socio-legal studies at the University of Sydney.
The panel will be convened by Professor Danielle Celermajer, who founded the Human Rights program at the University of Sydney and is the University's representative on the Evatt Foundation executive.

This event is co-presented with the Evatt Foundation.

Image credits: (from left to right) 1. Photo by sebastianbourges, stock photo ID:475996188; 2. Pictured: Dulce Muñoz; 3. Photo by Tristan Billet on Unsplash
For more information about how the University of Sydney handles personal information, please click here.