Description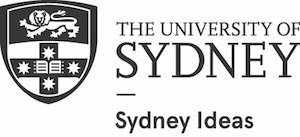 A Sydney Ideas forum in the Education and Social Work Dean's Lecture Series
How can schools be relevant in the 21st century? A panel discussion about transforming schools
Schools are facing a potential crisis of relevance. Transformation is no longer an option in teaching and learning - it has become a necessity. Profound changes in the way we work and the challenges of issues such as climate change, poverty, migration and global competitiveness, mean that teaching and learning need to change dramatically to incorporate capacities that will help young people to meet these challenges in life and work.
Yet in a society which is rapidly changing we still see a school system that has structures, approaches and practices from the 19th century that are rapidly becoming irrelevant to the young people they serve. The challenges that face schools are not simple but there are local, national and international models that may provide some pathways to changing school learning and teaching practices, leadership and governance.
This panel will consider how schools and schooling can benefit from new models and approaches to learning. They will draw on international experience, emergent models (such as the 4Cs: Creativity, Critical Reflection, Communication, Collaboration) and discuss the role of technology in enabling and potentially impeding learning. The multiple perspectives of the panel reflect different approaches to school change. They include perspectives from school systems, school leadership, teacher education, schools change consultants and international education leaders.
Dr Miranda Jefferson, educational transformation consultant (CEDP and 4C Transformative Learning), Mr Greg Whitby, Executive Director of Schools for the Catholic Education Diocese of Parramatta, Mrs Robyn Evans, Principal Casula Public School, and Professor Michael Anderson from the Sydney School of Education and Social Work, will discuss school transformation in a panel discussion chaired by Dr Phil Lambert, Adjunct Professor and Dean's Advisory Board Chair, Sydney School of Education and Social Work.
The panel discussion will be followed by the official launch of Transforming Schools: Creativity, Critical Reflection, Communication, Collaboration by Dr Miranda Jefferson and Michael Anderson
The Education and Social Work Dean's Lecture Series provides an opportunity to hear internationally renowned experts as they contribute to the debates and discussions in education, social work and social policy. The lectures are free and open to the public.
(Image credit: Christopher Campbell, Robina Town Centre, Australia Unsplash)