Description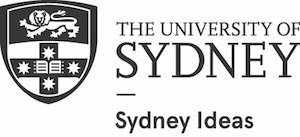 What does it mean to call a climate emergency? Military and security experts have warned that as temperatures continue to rise, so too will security risks, including in extreme cases, the risk of armed conflict.
The world now needs to consider broader security strategies that protect our environment before and after climate emergencies. In extreme cases, security measures include safeguarding the survival of entire communities, such as small Pacific islands, that could be entirely submerged by rapidly rising sea levels.
Such responses demand mass mobilisation of governments, infrastructure and individuals around the globe. Is this achieveable? Recently 7.6 million people around the world provided the strongest demonstration yet that the answer is yes, when they united for climate change strikes to advocate for more decisive action.
Is it worrying and/or unavoidable that climate change is turned into a security issue? How do we imagine the future of democracy and international relations around a 'climate emergency'?
The speakers
Professor Ole Wæver, University of Copenhagen
Councillor Jess Miller, City of Sydney Council
Associate Professor Charlotte Epstein, University of Sydney
Olivia Arkell, University of Sydney
---
Visit the website for full event details about speakers, ticketing, venue and access. Find out how the University of Sydney handles personal information here.
Event image: Photo by Jasmin Sessler on Unsplash