Description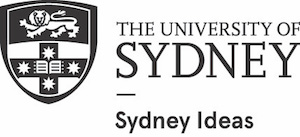 Everyone knows the experience of pain whether it's the sting of a burn, the ache of arthritis or for women, the suffering of childbirth.
Pain is both personal and global and despite all that we know about its origins and treatments, countless people live with chronic pain.
Part of pain's mystery is that it is a subjective experience – until recently medical science had few ways to see, measure or resolve its impacts on the body and mind.
In this health forum, University of Sydney experts will highlight new treatments and share insights that are changing people's lives for the better, especially for those experiencing pain linked to chronic diseases such as arthritis, cancer, injuries, and brain disorders.

Panelists:

Professor Paul Glare, Chair in Pain Medicine, Sydney Medical School, University of Sydney

Professor Chris Peck, Dean, Faculty of Dentistry, University of Sydney, Senior Staff Specialist, Pain Management Research Institute, Royal North Shore Hospital

Professor Fiona Blyth, Associate Dean, Concord Clinical School, Professor of Public Health and Pain Medicine

ABOUT THE SYDNEY IDEAS HEALTH FORUMS
Each year, the University of Sydney's health and medicine disciplines host a series of public health forums that bring together experts and interested people to discuss key healthcare issues affecting millions of Australians. For the full 2017 program, see Health Forums page.
Follow via #SydHealth
As this event has reached capacity, registrations are now closed. We often have spare seats on the night due to late cancellations. If you could not register and would like to attend, you are welcome to join a stand-by queue at the venue.