Description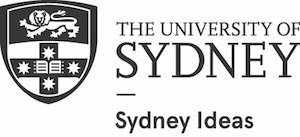 ISIS Post-Defeat: losing a caliphate, winning a global terror organisation
CAAR Speaker Hassan Hassan, Senior Fellow at the Tahrir Institute for Middle East Policy
A Sydney Ideas co-presented with the Department of Arabic Language and Cultures at the University of Sydney, and the Middle East Studies Forum at Deakin University
What does the defeat of the Islamic State mean for the Middle East and regions affected by its swift rise in 2014? Before its rise in the summer of 2014, the Islamic State was largely a local jihadi group. It rose to the world stage after its remarkable takeover of nearly one third of Iraq and half of Syria and its declaration of a caliphate. Its rise galvanised people in those countries and beyond to join it, fight for it and carry out suicide attacks in its name. It was able to create 35 franchises across the region.
Three years after its rise, the Islamic State now lies in ruins as a caliphate. It has lost most of its territory and has been significantly weakened as a fighting force. But, while the organisation lost the caliphate it established in 2014, it has arguably developed a full-fledged transnational organisation that will continue to appeal to sympathisers across the world despite its military defeat in Iraq and Syria.
The presentation will discuss the circumstances on the ground that led to the rise of the Islamic State in 2014 and the lessons learned since. It will discuss the extent to which the Islamic State's outside appeal tethered to its military and governance failure in Iraq and Syria.
ABOUT THE SPEAKER

Hassan Hassan is a Senior Fellow at the Tahrir Institute for Middle East Policy, think tank that 'seeks to amplify and support the many voices that have filled public spaces across the Arab World.' He writes a weekly column for the UAE's The National, and his book ISIS: Inside the Army of Terror, is a New York Times bestseller
Hassan Hassan's visit to Australia is funded by the Council for Australian-Arab Relations (CAAR)