Description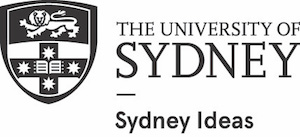 A Sydney Ideas forum co-presented with Griffith Review
Millennials, those born in the final decades of the twentieth century, have come of age in an unsettled world – one that offers few clear or established pathways to a secure future. But what exactly are they up against, and how are they responding to the societies they've grown into?

Co-edited by Julianne Schultz and Jerath Head, Griffith Review 56: Millennials Strike Back, is devoted to the challenges and opportunities this generation is facing and embracing.

Writers include Natalie O'Brien, who looks at how 'econobabble' has infiltrated Australian politics, and calls for young people to take it more seriously; Frances Flanagan, who explores the present and future reality of work; Michael Newton, who reflects the changing labour market, and the crippling effects it has had on job security for young people; and Adam Peaston, who reveals how the use of data and technology could revolutionise the delivery of social services.

Join them for a panel discussion with Griffith Review assistant editor Jerath Head, as they explore work, labour and economics in the twenty-first century.
Image credit: Laura Callaghan, Disconnect 2015