Description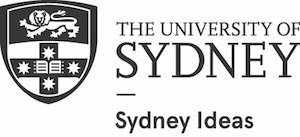 Professor Yvonne Buckley, Trinity College Dublin
The 2017 Murray Lecture presented by the School of Life and Environmental Sciences at the University of Sydney
Plants on the move! Plant populations are exposed to new neighbours and environmental conditions when they are moved to areas outside their historical native ranges. By making ecological and evolutionary adjustments to growth, survival and reproduction schedules, depending on their environments, plants make their living in diverse ways. Yet, when abroad they largely behave as they do at home but our conscious and unconscious selection of which species get moved, shapes their function in new communities.

Plant populations provide us with food, fuel, building materials and medicines; they colour and shape our landscapes, support wildlife and provide for our health and wellbeing. In order to predict how our plant-based life support systems will respond to the changes we are making to the planet and climate, I describe and explain variation in plant life histories. Populations can resist, or are vulnerable to, challenging environmental conditions and by understanding the strategies that plants deploy to persist we can better manage the flow of the benefits they provide.
ABOUT THE SPEAKER
Dr Yvonne Buckley is a Professor of Zoology at Trinity College Dublin. She is seeking to understand the fundamental drivers of animal and plant population processes in a rapidly changing world. Professor Buckley uses these discoveries to provide support for environmental decisions in the areas of biodiversity conservation, invasive species management and habitat restoration.