Description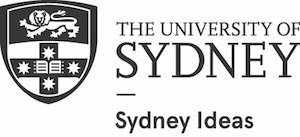 Sydney Ideas at Westmead

There is a renewed appreciation of the importance of 'place' in health promotion and disease prevention. We know that the way cities are planned, built and managed influences human health.

Car-dominated transport, reduced opportunities for physical activity and lack of social connection all impact on our health.

Join us to discuss how concerns for human health can become explicit matters for consideration in urban planning policy systems, and explore the opportunity for health professionals to contribute to the creation of built environments which improve the health of our communities.

SPEAKERS:

Lucy Turnbull AO, Commissioner for Greater Sydney
Megan Whittaker, Manager for Social Outcomes, City of Parramatta
Jennifer Kent, Postdoctoral Research Fellow in Urban and Regional Planning, University of Sydney
Dr Patrick Harris, Senior Research Fellow, Menzies Centre for Health Policy
David Borger (MC), Director, Western Sydney Business Chamber
For full speakers' biographies please visit this webpage.