Description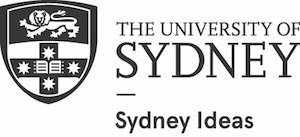 Global debates about human-caused climate change have largely focused on wide-ranging discussions about the impact on our social and economic futures.
These range from experiments in everyday living that promote sustainability in relation to food transport and energy to bold proposals for slow growth economies and futures without coal.
However, thinking outside the square means questioning our fundamental relationships to animals and environments, as well as considering histories of dispossession and colonialism, and deepening forms of wealth, resource and income inequality. We need to not only re-invent how we live as individuals and societies, but also change our perceptions and knowledges if we are to overcome the damaging relations we have with the non-human in the Anthropocene.
This event brings together four internationally renowned scholars to explore climate justice and economic justice within the context of a climate changed world and their broader implications for the wider world.
The speakers
Dr Maan Barua, University of Cambridge
Professor Petra Tschakert, University of Western Australia
Professor Makere Stewart-Harawira, University of Alberta
Dr Krithika Srinivasan, University of Edinburgh
Chair: Professor David Schlosberg, University of Sydney
For more information about how the University of Sydney handles personal information, please click here.
Lead image credit: Photo by Josh Barwick on Unsplash
Organiser of Sydney Ideas - Economic and social justice in a climate changed world