Description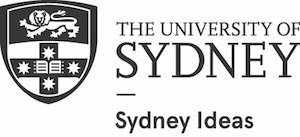 As federal financial support for Australian universities continues to shrink, university leaders need to reconsider how they approach their delivery of high-quality teaching and research. Is it time for universities to reinvent themselves and operate more in sync with corporate models? Should universities change the way they engage with business, industry, government and the wider community and redefine the tertiary education landscape? What will their role be in 2030, 2040, 2050 and beyond?
In this panel discussion we bring together a unique and esteemed panel of university professors, a former politician and a prominent contributor to law and investment banking to discuss the long-term future of universities. This event will be held as part of the What should Universities be? conference. It seeks to clarify the role of universities 
and identify the changes they need to make in public perception, industry connections, and government policy to consistently achieve excellence.
The speakers:

Sinthia Bosnic-Anticevich is Professor at the Woolcock Institute of Medical Research, University of Sydney. She is Vice President of the Respiratory Effectiveness Group (REG), a global investigator-led, not-for-profit research initiative, which includes a network of over 300 researchers, that has been set up in recognition of the potential value of real-life research and the need to harness real-life evidence to inform meaningful practice guidelines, drug licensing and prescribing decisions. Sinthia is actively involved in the practice of pharmacy and committed to the education of current and future health care providers around the use of respiratory medicines in practice.
Raj Logaraj's career spans law and investment banking. He serves as a Director of and Adviser to companies, some publicly listed, based in Australia, Israel and the United Kingdom involved with cyber security, telemedicine, data analytics, agribusiness and health care. He also acts from time to time as a Project Adviser to international investment banks. He has previously been a director of public companies listed in Australia, Singapore and Malaysia and has served on University Committees and Government Councils in Australia and overseas. He holds degrees from the National University of Singapore and the University of Sydney.
The Hon. Adrian Piccoli, Director of the Gonski Institute for Education at the University of New South Wales, is a former Minister for Education between April 2011 and January 2017, in both the O'Farrell and Baird ministries. He holds degrees from the Australian National University.
Sir Eric Thomas was Vice-Chancellor of the University of Bristol from 2001 to 2015 and Chair of the Worldwide Universities Network from 2003 to 2007. He was the President of Universities UK from 2011 to 2013.


This event will be chaired by Professor Don Nutbeam. Professor Nutbeam returned to Sydney in February 2016 following a six-year term of office as Vice-Chancellor of the University of Southampton, UK. He now shares his time between roles as a Professor of Public Health at the University of Sydney and a Senior Adviser at the Sax Institute.

For more information about how the University of Sydney handles personal information, please click here.