Sydney Ideas - Digital Rights: what are they, and why do we need them?
Description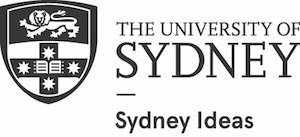 Digital Rights: what are they, and why do we need them?
Panel discussion & Launch – The University of Sydney's 2017 Digital Rights report

A Sydney Ideas forum co-presented with the Digital Rights & Governance project
Whether we like it or not, we all now live deeply digital lives. Intelligent machines manage our social media feeds and financial security. Our work, play and family relations increasingly depend on online platforms and internet services. Yet there is little consensus, let alone good law, policy, and practice, on the shape of our political and legal rights in this new 'digital Australia'.
We are still debating how to handle privacy and security, freedom of expression, digital labour rights, consumer protection, digital inclusion and access, or what conditions we place on emerging uses of data patterning, cognitive analytics and other forms of artificial intelligence.
At this Sydney Ideas debate, a panel of leading experts will look under the hood of digital rights, exploring:
What are digital rights? Why do we need them?

What would they look like in Australia?

How should we frame, and do, digital rights policy, law and practice?
The event will conclude with a launch of the 2017 Digital Rights report, undertaken by the University of Sydney's Digital Rights and Governance Project. Mr Rob Hanson of the CSIRO's Data61 research network will launch the report. This will be followed by refreshments.
Speakers:
Ellen Broad, freelance data strategist, policy and governance expert and trainer, and previously Head of Policy for the Open Data Institute in the UK.


Osmond Chiu, Policy and Research Officer at the Community and Public Sector Union and editor of Challenge Magazine.


Rob Hanson, a risk management professional who specialises in the policy implications of emerging technologies in his role as a senior researcher at CSIRO's Data61. Rob is a senior honorary fellow at the ANU's Autonomy, Agency and Assurance (3A) Institute


Associate Professor Nicolas Suzor, Law School at Queensland University of Technology in Brisbane, Australia, and a Chief Investigator of QUT's Digital Media Research Centre


Professor Ariadne Vromen,

Professor of Political Sociology at the University of Sydney. Her recent book

Digital Citizenship and Political Engagement

looks at the rise of digital activism and GetUp in Australian advocacy politics.
Panel chair:
Professor Gerard Goggin, Department Media and Communications, University of Sydney
The Digital Rights & Governance project researches the implications of digital disruption for the way we live, work, and participate in politics. It is funded by the University of Sydney's Sydney Research Excellence Initiative.