Description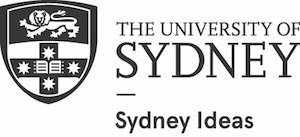 What does it mean to "disagree well" within academia? Respect and integrity are accepted and practiced as vital to the life of the University. They are valued for their contribution to research and teaching excellence, to our engagement with the public realm and with each other. This panel session considers different forms of deliberation, communication, and debate within the academy, often along disciplinary lines. How do, can and should academics and professional staff "disagree well"? Why does this matter and what impact, if any, might this have on public debate in the wider community?


The Speakers:

Payne-Scott Professor Nalini Joshi AO has been obsessed with numbers since her early childhood in Burma. She moved to Australia as a child, and pursued her schooling and first degree in Sydney, before completing a PhD in mathematics at Princeton University in the USA. Her life has been devoted to understanding and solving mathematical problems that miraculously seem to arise everywhere in nonlinear science, from water waves to optics and biology, by creating new tools that cross traditional boundaries not only within mathematics, but also in daily life.
Payne-Scott Professor David Schlosberg is Professor of Environmental Politics in the Department of Government and International Relations at the University of Sydney, and Co-Director of the Sydney Environment Institute. He is known internationally for his work in environmental politics, environmental movements, and political theory – in particular the intersection of the three with his work on environmental justice.
Professor Joellen Riley is Dean at the University of Sydney Law School, holds degrees in law from the Universities of Sydney and Oxford, and has been teaching and researching in the field of employment and labour law since 1998. She studied law after a number of years as a financial journalist, and spent some time in commercial legal practice before joining the University of Sydney. Her academic career includes some years on the staff of the Law Faculty of the University of New South Wales, where she taught principally in corporate and commercial law. Joellen is a Fellow of the Commercial Law Association.
For more information about how the University of Sydney handles personal information, please click here.