Description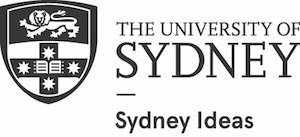 What does it mean to "disagree well" within academia? Respect and integrity are accepted and practiced as vital to the life of the University. They are valued for their contribution to research and teaching excellence, to our engagement with the public realm and with each other.
This panel session considers different forms of deliberation, communication, and debate within the academy, often along disciplinary lines. How do, can and should academics and professional staff "disagree well"? Why does this matter and what impact, if any, might this have on public debate in the wider community?
The Speakers:

Professor Celine Boehm joined the University of Sydney in January 2018 and is only the second woman to be Head of School for Physics in the school's history.
Kirsten Andrews is the Director of Media and Government Relations at the University of Sydney.
Payne-Scott Professor David Schlosberg is Professor of Environmental Politics in the Department of Government and International Relations at the University of Sydney, and Co-Director of the Sydney Environment Institute.
Professor Joellen Riley is Dean at the University of Sydney Law School.
For more information about how the University of Sydney handles personal information, please click here.