Description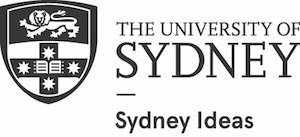 Dava Sobel on The Glass Universe
A Sydney Ideas event for Sydney Science Festival event for National Science Week
Presented by Sydney Ideas and Science in Australia Gender Equity (SAGE) program at the University of Sydney
""Even before the publication of Longitude twenty-one years ago, I learned about a group of women who worked at the Harvard College Observatory in the nineteenth century, analyzing images of the stars to fantastic effect." Dava Sobel

Acclaimed science writer Dava Sobel has now published The Glass Universe about the women employed as calculators or ' human computers by Harvard College Observatory in the late 19th century. Their important discoveries helped discern what stars are made of, and how to categorize them, and helped find a way to measure distances across spaces.

Join us for the exclusive Sydney Science Festival presentation by Dava Sobel. Dava will be in conversation with Jessica Bloom, a young University of Sydney astrophysics PhD student, studying galaxy evolution.

About the speaker:
Dava Sobel, a former New York Times science reporter, is the author of Longitude, Galileo's Daughter The Planets, A More Perfect Heaven, And the Sun Stood Still and The Glass Universe.She has also co-authored six books, including Is Anyone Out There? with astronomer Frank Drake.

Dava's books will be on sale at the event, and she will be signing books after her conversation.