Location
ABS Lecture Theatre 1130
Abercrombie Building
Cnr Abercrombie St & Codrington St
Darlington, NSW 2006
Australia
Description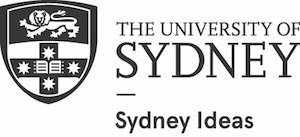 Culture, trust and systems: local and democratic

politics for the Anthropocene
The idea of ecological democracy is a promising one, a combination of two sets of appealing core normative values – environmental concern and engagement on the one hand, and democratic legitimacy and procedure on the other. Yet these two sets of values are quite different, and not so easily reconciled.
Ecological democratic thought has been consistently mindful of the very real tension, and is focused on finding, developing or promoting synergies between democracy and sustainability.
This discussion examines a variety of ways of rethinking local politics for more sustainable and democratic ends. Speakers will address the potential of coalitions forming to prevent the increased enclosure of public lands, grassroots efforts to create new food systems, and new forms of cultural intervention and shifts – value-guided ecological democracy.
The goal is to put innovative thinkers and actors into conversation to examine the role of the local in living practices of ecological democracy.
The speakers
For more information about how the University of Sydney handles personal information, please click here.