Description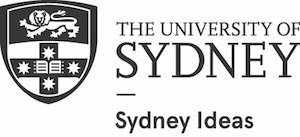 As the online realm increasingly converges with our offline experiences, it raises an important question: whose knowledge dominates these new spaces? Whose voices are missing, and what are the consequences of these inequities?
Dr Martin Dittus from the Oxford Internet Institute will present his groundbreaking work into who shapes the narrative online, demonstrating why cultural representation and global participation matter.
Wikipedia is the most prominent example. As the world's fifth most visited website it has become a new site of cultural power, shaping how people relate to the world. And while, in theory, content can be created by anyone, Dr Dittus's research tells a different story.
There remain significant imbalances. What about Indigenous languages and knowledge? Many populations are absent in Wikipedia's community of contributors. As a result, the knowledge of their places is not captured in the online encyclopedia, and even when it is, it is often written by people who are outsiders to these places.
Recognising this, the Wikimedia community has introduced the concept of 'knowledge equity' as an important strategic concern. "We will strive to counteract structural inequalities to ensure a just representation of knowledge and people in the Wikimedia movement."
In this event, Dr Dittus will give a keynote address that focuses on Wikipedia as well as the language geography of Google Maps. How does language influence results? As with Wikipedia, coverage varies across languages. As a result, someone searching for restaurants in Arabic may be sent to a different part of town than searching for restaurants in Hebrew.
Professor Jakelin Troy will respond with insights from Indigenous language developments and Professor Annamarie Jagose will moderate a brief conversation.
This Sydney Ideas event will open the international conference Worlds of Wikimedia: communicating and collaborating across languages and cultures, which will be held at the University of Sydney from 12-14 June.
For more information about how the University of Sydney handles personal information, please click here.
Organiser of Sydney Ideas - Cultural power in the online world: are we being skewed?