Description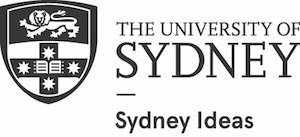 Co-presented with the Institute of Open Adoption Studies, School of Education and Social Work

Join us for a panel discussion to explore the complex issue of contact in the context of open adoption.

The opening address by The Hon. Pru Goward, Minister for Family and Community Services, will highlight reforms underway in NSW to achieve safe, forever families for children in out-of-home care, when family restoration is not possible. Adoption is one of the pathways for those children and requires individuals with capacity, sensitivity, and commitment to raise children through open adoption. Part of this openness is realised through adoption related conversation and exchange of information between adoptees, their adoptive parents and their birth families, to enable a child to understand their biological/familial history and the circumstances of their adoption. Openness usually includes opportunities for adoptees to engage in direct contact with members of their birth families.

International research demonstrates that access to knowledge about their history and the circumstances of their adoption is important for children's ability to form a healthy and positive identity – including their identity as an adopted person. Supporting contact that is in the best interest of children is a pressing consideration for contemporary adoption practices in NSW.


SPEAKERS:
Professor Elsbeth Neil,

Professor of Social Work, University of East Anglia

Helmut Ulhmann, Artist

Lynne Moggach,

Executive Specialist Adoption, Barnardos Australia

Philippa Welman, Director Child Safety & Permanency, Department of Family & Community Services


Associate

Professor Amy Conley Wright (panel chair), Director of the Institute of Open Adoption

Studies at the University of Sydney
The School of Education and Social Work Dean's Lecture Series provides an opportunity to hear internationally renowned experts as they contribute to the debates and discussions in education, social work and social policy. The lectures and forums are free and open to the public.