Description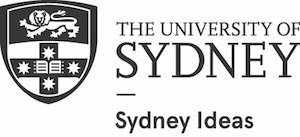 Professor Jill Manthorpe, Director, Social Care Workforce Research Unit, King's College London
Sydney Ideas and School of Education and Social Work Dean's Lecture Series

There are many accounts of consumer-directed care (CDC )in England. Some focus on its ambitions, some on its achievements, some on its problems and some on its experiences. A series of 'myths' is being constructed around all four of these dimensions.
Professor Jill Manthorpe from the Social Care Workforce Research Unit at King's College London, who has undertaken several studies of this subject over the past decade in both England and Scotland, tackles some of these myths and sets out a few mysteries for participants to solve.
Why, for example, do people use so many terms and keep talking about definitions?

Why do some people think there have been huge changes and others that there have been very few?

Why do people refer to it as 'Marmite' (love it or hate it)?

Why do the English find it so hard to divorce CDC from public expenditure reductions in local government?

And is there more about 'scare' than 'care' in the debates?