Description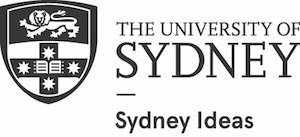 Sydney Ideas co-presented with Henry Halloran Trust and Sydney Democracy Network


In a growing number of cities, citizens are challenging their frustration with existing citizen engagement processes into the creation of urban alliances and/or citizen platforms that bring together diverse civil society actors to articulate and pursue common interests.

In the first global research project of its kind, we have already identified over 100 urban alliances across the world. At this event we will have 5 of the world's top scholars speak on the question of why city citizen activism is an essential ingredient for reviving democratic practice, at a time when civic voices appear under threat. They will explore stories from places as diverse as Moscow, Los Angeles, Hong Kong, Barcelona, Vallejo California and Sydney.
SPEAKERS:
Host – Dr Amanda Tattersall (University of Sydney)
Amanda Tattersall is an urban geographer and experienced community organiser. She co-founded GetUp.org.au, founded the Sydney Alliance, is the Host of the ChangeMakers podcast and is the author of 'Power in Coalition.' She is currently a Post-Doctoral Fellow at the University of Sydney, researching Urban Alliances.


Professor Helga Leitner (University of California Los Angeles)
Professor Helga Leitner, currently professor of geography at UCLA, received her Ph.D. in Geography and Urban and Regional Planning from the University of Vienna, Austria. She has spent most of her career in North America studying immigration, cities, citizenship and communities, urban social movements and civic activism, and questions of social justice and cultural diversity.


Professor Simon Tormey (University of Sydney)
Professor Simon Tormey works in the fields of political theory, European politics, social critique and continental thought. He was appointed to Sydney in 2009 as inaugural Head of the newly created School of Social and Political Sciences. Previously he had been Head of the School of Politics and International Relations and founding Director of the Centre for the Study of Social and Global Justice (CSSGJ) at the University of Nottingham in the UK. His current research concerns the nature of the crisis confronting democratic societies, political practice in Barcelona, the rise of populism and the impact of ICT on participation and mobilisation


Associate Prof Kurt Iveson (University of Sydney)
Kurt Iveson is Associate Professor of Urban Geography at the University of Sydney. His research focuses on the relationship between cities and citizenship. Kurt is also an active participant in the Sydney Alliance, Branch President of the University of Sydney branch of the NTEU, and hosts a fortnightly radio show about urban environmental issues on Radio FBi.


Associate Professor Mark Davidson (Clark University)


Mark Davidson is an Associate Professor of Geography at Clark University. He is an urban geographer whose research examines the relationship between cities and politics, and the drivers of contemporary urban change. Mark has an

international reputation for his research on gentrification, critical urban theory and urban sustainability.

This event is funded by the Sydney Social Sciences and Humanities Advanced Research Centre (SSSHARC).