Description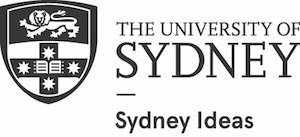 When you dig into the data, diabetes paints a dire picture. According to Diabetes Australia, 280 people develop diabetes every day and it's the leading cause of preventable blindness and more than 4400 amputations a year. People with diabetes are 2-4 times more likely to develop heart disease — and this only skims the surface of the alarming statistics.
However, the University of Sydney has made a leading contribution to exciting new research that reveals a way to prevent type 2 diabetes from developing in most individuals who are susceptible based on age, family history, ethnicity and markers of pre-diabetes.
PREVIEW is a landmark study in diabetes prevention and weight loss management. Leading researchers from the study will draw on the findings and learnings of PREVIEW – lifestyle interventions and population studies from Europe and around the world – to share new solutions to determine risk, how to avoid developing type 2 diabetes and how to safely lose a large amount of weight. These approaches challenge traditional strategies, such as following a conventional healthy diet.
The speakers
Professor Jennie Brand-Miller, University of Sydney
Professor Anne Raben, University of Copenhagen
Professor Edith Feskens, Wageningen University
Professor Stephen Colagiuri, University of Sydney
Chair: Professor Stephen Simpson, University of Sydney

This event is co-presented with Charles Perkins Centre, which is a partner of the PREVIEW study.
For more information about how the University of Sydney handles personal information, please click here.