Description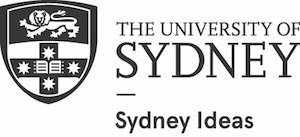 Why the global food system – from agriculture to supermarket shelf – is no longer sustainable
While global food production is at a record level, elimination of hunger and malnutrition is beyond our reach. The United Nations predicts that the great divide between well-fed and hungry people is expected to widen as the world's population soars to 9.7 billion by 2050, and with over 821 million people already going hungry.
Climate change-related extreme weather events can reasonably be bracketed as one of the major reasons for the intensifying hunger and malnutrition crisis. But there are other key factors at play.
The world has traditionally relied heavily on the 'business as usual model' of industrial food production and supermarket-oriented consumption. However, this system is not sustainable if we're to secure a healthy future for people and the planet.
Professor Hilal Elver will interrogate the root causes of the current universal crisis, the major stumbling blocks to narrowing the hunger-overnutrition gulf and how we can achieve a sustainable diet that promotes both human and planetary health. Ronni Kahn will respond to Professor Elver's talk, drawing on her work as Founder of OzHarvest, Australia's leading food rescue charity.
The event will be chaired by Dr Alana Mann, one of the founders of FoodLab Sydney, which aims to increase access to healthy and affordable food by empowering individuals and communities in the creation of new food businesses.
This event will open the 2019 Food Governance Conference, a collaboration between Sydney Law School and Charles Perkins Centre at the University of Sydney. More information about the Conference.
For more information about the speaker lineup, access and getting to the venue, please visit our website, and find out about how the University of Sydney handles personal information here.
Lead image: Photo by Joao Marcelo Marques on Unsplash