Description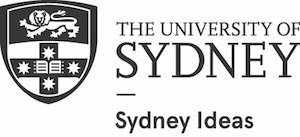 Australian politics has been systematically disrupted by leadership changes, the rise of populism and shifting geopolitical realities. What now for Australia's future? Former Prime Minister Kevin Rudd joins political adviser Marc Stears to discuss.

The unprecedented challenges on our collective horizon require a shift in thinking from the factional to the civic.
Are we as a nation prepared to embrace a bold vision to craft a long-term future for our country? What might that vision look like?
Join us as The Honourable Kevin Rudd AC and Professor Marc Stears, Director of the Sydney Policy Lab, discuss alternative visions for Australia's future.
Mr Rudd served as the 26th Prime Minister of Australia and in various federal ministerial roles including foreign minister. He has lived in China and Sweden as a diplomat and is currently President of the Asia Society Policy Institute in New York.
Professor Stears is Director of the Sydney Lab. He was previously chief speechwriter to the UK Labour Party and a strategic advisor to companies and campaigners across the world.
---
For more information about how the University of Sydney handles personal information, please click here.
Event image: Photo by Holger Link on Unsplash