Description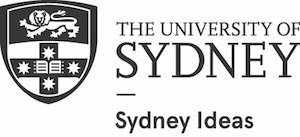 In December 2017, an Australian Federal committee tabled a report calling for a wide sweeping suite of new laws to target modern slavery and human trafficking, on the model of the UK's 2015 Modern Slavery Act. If enacted, these new laws would be the latest in more than a century of Australian involvement in the international legal struggle against trafficking. These began with early agreements again 'white slavery' in 1899, 1904 and 1910, continued through the League of Nations efforts to stop the 'traffic in women', and have evolved through the the United Nations Convention against Transnational Organized Crime (UNTOC) and the supplementary Protocol to Prevent, Suppress and Punish Trafficking in Persons, Especially Women and Children.

Some activists and scholars contend that these international legal frameworks have had little effect in stemming the abuses we associate with trafficking or modern slavery. They question whether the legal framework around modern slavery is capable of addressing the problems of exclusionary migration regimes or poor labour protections that they argue foster exploitation. Conversely, others argue that, while imperfect, legislation like the Modern Slavery Act is our best weapon for protecting potential victims. This panel will bring together experts on trafficking's past and present to think about what has worked and what hasn't, and whether we need to reframe our approach to trafficking in order to achieve justice for the world's most vulnerable.

SPEAKERS
Jennifer Burn is director of Anti-Slavery Australia and professor of law at the University of Technology, Sydney. Anti-Slavery Australia is the only university based law and research centre in Australia dedicated to advancing the rights of people who have experienced human trafficking, slavery and slavery-like practices such as forced labour and forced marriage. Anti-Slavery Australia includes a free legal practice that provides legal advice and representation to trafficked and enslaved people in Australia. Jennifer Burn is CI on an ARC grant with CIs Professors Jane Lydon and Fiona Paisley, 'Australian and Anti-Slavery: Humanitarianism and Popular Cultue form 1890 t9o the present'.
Dr. Philippa Hetherington is a Lecturer in Modern Eurasian History at the School of Slavonic and East European Studies, University College London, where she researches and teach the cultural, social and legal history of imperial Russia and the early Soviet Union in global and transnational context. She also works in the fields of comparative legal history, feminist and queer theory, and the cultural and intellectual history of the fin-de-siècle. She is currently co-investigator on the three-year AHRC project Trafficking, Smuggling and Illicit Migration in Gendered and Historical Perspective, c.1870-2000, alongside Dr Julia Laite (Birkbeck). In 2017-2018 she will also hold a British Academy Rising Star Engagement Award, for the project 'Russia's Global Legal Trajectories: International Law in Eurasia Past and Present.'
Dr Sverre Molland is an anthropologist whose overarching research interests examines the intersections between migration, development and security in a comparative perspective, with specific focus on governance regimes and intervention modalities in mainland Southeast Asia. Dr. Molland has close to two decades of research and programme experience on human trafficking, development and mobility in the Mekong region. In his PhD fieldwork he carried out research on migration and sex commerce along the Lao-Thai border as well as various development organisations which implement anti-trafficking projects.