Description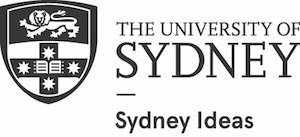 Professor Ayhan Aktar, Institute of Social Sciences, Istanbul Bilgi University
There have been several turning points in the Turkish process of rewriting the history of the Gallipoli Campaign since the 1930s. First, the victory of the Ottoman Imperial Army was 'Turkified', and Arab, Kurdish, Greek, Armenian and Jewish soldiers and officers were cleansed from the official narrative. Although the Commander of the Fifth Army defending the Gallipoli peninsula was the German Field Marshal Otto Liman von Sanders, allied German military personnel were also ignored. The official nationalist narrative glorified the military leadership of Colonel Mustafa Kemal (later Atatürk, the founding father of Turkish Republic) in the battles against the British and Anzac forces. Later, the collective memory of the honourable defence at Gallipoli was linked to the Turkish national struggle against invading Greek army (1919 - 1922) by underlining the fact that foreign armies invaded in both instances, and the mastermind of resistance was Mustafa Kemal. Military victory of the Turkish nationalist forces against the Greek army led to formation of the Turkish nation-state in 1923.

In later years, Islamist poets and intellectuals wrote poems and articles, presenting the Gallipoli campaign as a kind of 'Resistance of Islam against the Infidel,' although the Gallipoli campaign was never understood in this way by the secular-nationalist narrative. Since the 1990s, however, the mayors elected from Islamist political parties organized tours and took their residents to the 'memory sites' as a public service.

The rising new 'Jihadist' narrative and mythology glorified the 'Islamic Army' resisting the 'infidel' and challenged the official nationalist narrative. After the Justice and Development Party came to power in 2002, Gallipoli tours came to be seen as kind of 'pilgrimage' by the devout Muslim masses. In 2015, at least two million Turks visited the battlefields. In parallel to the gradual Islamisation of the Turkish politics, the modes of commemoration and narratives related to Gallipoli campaign have changed considerably.
THE SPEAKER:
Professor Ayhan Aktar is a Professor of Sociology at the Institute of Social Sciences, Istanbul Bilgi University. He has published books and articles on state and non-Muslim minority relations in contemporary Turkey. Research interests include: the study of Turkish nationalism, discrimination, ethnic cleansing and the diplomacy of the compulsory population exchange between Greece and Turkey.

Recently, Professor Aktar edited and introduced the Turkish edition of the memoirs of the Armenian artillery officer, Captain Sarkis Torossian, From Dardanelles to Palestine. Memoirs of Captain Torossian who fought in the Ottoman Army during WW I, had initiated heated debate in Turkey and abroad. Professor Aktar is a National Library of Australia 2017 Fellow.
[image credit: Canakkale Destani Tanitım Merkezi (Gallipoli Legend Publicity Centre), Gallipoli]