Description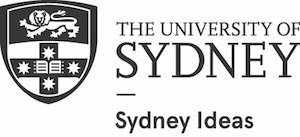 December 2017 marks 45 years since Australia and the People's Republic of China established formal diplomatic relations. In celebrating such anniversaries, it is common for politicians and diplomats to note how the Australia–China relationship has developed over the intervening years – citing trade and investment figures, and tourism dollars, and the growing numbers of Chinese students at Australian universities.

But what of Australia–China relations before 1972? Before 1922? Before 1872?

In this lecture Dr Kate Bagnall considers a different history of Australia–China relations. With the first known Chinese settler in New South Wales arriving almost 200 years ago, what do we know about the men and women whose lives crossed between China and Australia, and Australia and China, in the nineteenth and early twentieth centuries?

What do we know of the connections of people and place forged before and below the nation-to-nation ties of the late twentieth century? And how might a focus on the personal and intimate in the past contribute to better understanding in the future?

About the speaker:
Dr Kate Bagnall is an ARC DECRA Research Fellow in the School of Humanities and Social Inquiry at the University of Wollongong, where she is working on a comparative study of Chinese colonial citizenship in Australia, Canada and New Zealand.

She has published on various aspects of Chinese Australian history and is co-editor, with Sophie Couchman, of Chinese Australians: Politics, Engagement and Resistance (2015). Much of her research explores the lives of the women, children and families of Australia's early Chinese communities and the transnational connections and qiaoxiang ties of Chinese Australians before 1940. She is @baibi on Twitter and you can find her research blog at www.chineseaustralia.org.