Description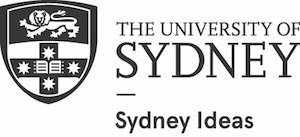 Join us for a discussion of how the choices we make when we feed our animal companions affects other animals, the environment and even our own wellbeing.
This special Sydney Ideas event celebrates the 9th Annual Robert Dixon Memorial Animal Welfare Symposium and will explore a series of critical questions. What are the consequences for the animals, owners and environment of feeding different foods, including processed foods and synthetic meats? And what are the consequences for the animals, owners and environment of feeding high-energy diets?
Recent research has shown that the energy required to produce food for pet cats and dogs is responsible for releasing millions of tonnes of greenhouse gases. In the United States, cats and dogs consume about 19 percent of the amount of dietary energy that humans do. If our companion animals eat other animals that are carrying infectious diseases, there is also a risk that they can transmit zoonotic diseases to us.
There's a bigger picture that's articulated in the One Welfare framework, which recognises the fascinating connections between animal welfare, environmental sustainability and human wellbeing.
We will bring together a pet-food manufacturer, veterinary practitioner and holistic diet advocate, zoo nutritionist and nutritional ecologist to discuss the ethical treatment of invasive and native fauna. The conversation will be chaired by the RSPCA's Chief science and strategy officer.
The speakers
Dr Michelle Shaw,

Taronga Conservation Society Australia

Dr Roger Bektash, past President of Pet Food Industry of Australia

Dr Andrea Harvey, Independent Veterinary Consultant in Feline Medicine

Dr

Anne Fawcett

, Lecturer in Veterinary Practice, University of Sydney

Chair: Dr Bidda Jones, RSPCA Australia


This event is presented in collaboration with the Centre for Veterinary Education, in memory of the late Dr Robert Dixon. For many years, Robert held the faculty position of Associate Dean for Animal Welfare while serving on the University's Animal Ethics Committee.
---
Find out how the University of Sydney handles personal information here.
Event image credit: Image by cocoparisienne from Pixabay