Description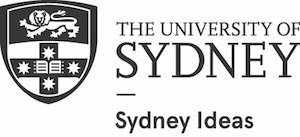 Sydney Ideas co-presented with the Department of Chinese Studies in the School of Languages and Cultures, and the China Studies Centre, at the University of Sydney

This lecture will survey how the West has viewed China over time. It will briefly raise the question of precisely what constitutes the West, noting differences in different times. It will note some twists and turns in these images, focusing on the present century, but not ignoring others. It will distinguish different countries but draw attention also to similarities. It will note a distinct worsening over the last half decade or so, both in the United States and in Australia.

The lecture will ask the reasons why images are as they are.

Although these include many of China's realities, this lecture will argue that there is a good deal of politics in the images. It will also see these images not only as a reflection of China, but also of the West itself.

About the speaker:
Professor Colin Mackerras is a Fellow of the Australian Academy of the Humanities and an Officer in the Order of Australia. He did his PhD on the rise of the Peking Opera. He is a specialist on Chinese history, culture and ethnic minorities, and Western images of China, and has published widely on all those subjects. He is currently a Distinguished Visiting Fellow at the Department of Chinese Studies, University of Sydney.
(Image: Shutterstock. Baixiang County Huaiyang primary school children are conducted inter-class sports activities.)