Description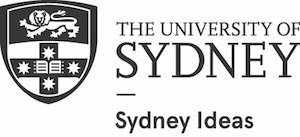 A Sydney Ideas forum co-presented with the Brain and Mind Centre, the University of Sydney

How close are we to a cure for Alzheimer's?
What can I do to prevent the onset of Alzheimer's?
How can we improve the quality of life for Alzheimer's patients?

There are more than 46.8 million people with dementia in the world today, and in Australia it is the second leading cause of death. Alzheimer's disease is the most common form of dementia, affecting up to 70% of all people with dementia.

As part of World Alzheimer's Day, we welcome four dementia experts from the University of Sydney's Brain and Mind Centre to share the latest research breakthroughs on Alzheimer's disease.

From learning the signs and diagnosis, through to prevention and management strategies, learn why research in this space is crucial for our society at large.
Speakers:
Dr Rebekah Ahmed, Staff Specialist Neurologist Memory and Cognition Clinic Royal Prince Alfred Hospital, and NHMRC Early Career Fellow, Frontier Frontotemporal Dementia Research Group and Motor Neurone Disease Research Group at the Brain and Mind Centre
Associate Professor John Kwok, Principal Research Fellow and Team Leader, Forefront Neurogenetics and Epigenetics Research Group at the Brain and Mind Centre
Professor Sharon Naismith, Leonard P Ullman Chair in Psychology, University of Sydney, and Team Leader of the ForeFront Healthy Brain Ageing Program at Brain and Mind Centre.
Hosted by Professor Jillian Kril Professor of Neuropathology, Disciplines of Medicine and Pathology, and Associate Dean (Research), Sydney Medical School