Sydney Ideas - Aerial Aftermaths: the visual culture of everyday militarisa...
Description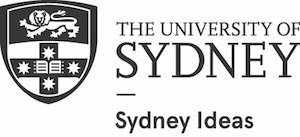 Professor Caren Kaplan, American Studies, University of California, Davis
In the modern period, we assume that there is a necessary and comfortable gap between civilian and military life that keeps war contained in specific spaces at a distance. Yet this division obscures the blurry middle ground between military and civilian culture, particularly in the arenas of architectural design, techno-culture, digital arts and entertainment, and many fields and disciplines.
Professor Caren Kaplan poses a series of questions such as, when and where is wartime and how is it perceived and represented? Can wars be said to begin and end or do they disturb our sense of time and continuity? Are the boundaries of battlefields discrete or do they move into other spaces and sites and in what ways?
This talk will focus in particular on air space and the ubiquitous imaging produced by aerial vehicles and platforms such as planes, satellites, and drones—governmental and nongovernmental.
About the speaker:
Professor Caren Kaplan is Professor of American Studies and affiliated faculty in Cultural Studies and Science and Technology Studies at University of California, Davis. She is also affiliated with the Humanities Innovation Lab, the Mellon Research Initiative in Digital Cultures, and the IFHA on Gamification. She is the author of Questions of Travel: Postmodern Discourses of Displacement (1996) and the co-author/editor of Introduction to Women's Studies: Gender in a Transnational World (2001/2005), Between Woman and Nation: Transnational Feminisms and the State (1999), and Scattered Hegemonies: Postmodernity and Transnational Feminist Practices (1994) as well as two digital multi-media scholarly works, Dead Reckoning and Precision Targets. She is completing a book on aerial views and militarised visual culture.

Respondent: Dr Peter Hobbins, Department of History

Chair: Professor Elspeth Probyn, Department of Gender and Cultural Studies

This talk is sponsored by the Sydney Social Sciences and Humanities Advanced Research Centre as part of the 'Everyday Militarisms' Huddle convened by Dr Astrida Neimanis and Associate Professor Tess Lea, both from the Department of Gender and Cultural Studies.