Description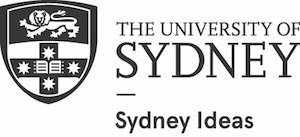 Professor Chris Monroe is one of the world's foremost quantum technologists and will deliver the Dr Peter Domachuk Memorial Lecture. He will explain the rise of what promises to be the most revolutionary technology of the 21st century.
Chris hails from the University of Maryland and is the founder of IonQ, an emerging quantum computing company that takes a unique approach and is challenging corporate giants, such as IBM and Google, in the race to build a working quantum machine.
In his talk 'Quantum computing with atoms', Chris will explain how he and IonQ use high-precision laser light to control networks of entangled trapped atomic ions to build machines that will have the ability to solve problems beyond the most powerful supercomputers.
Chris will be joined by Associate Professor Maryanne Large to explore how quantum computing will impact our lives, from disruption to cryptography, finance and shopping to personalised medicine, redesigned industrial chemistry and a revolution in materials science.
The Dr Peter Domachuk Memorial Lecture was established in honour of Peter's outstanding contribution and commitment to optofluidics and biophotonics research. This event is co-presented with the Institute of Photonics and Optical Science (IPOS) and the School of Physics.
---
Visit the website for full event details, getting to the venue and access. More information about how the University of Sydney handles personal information here.