Description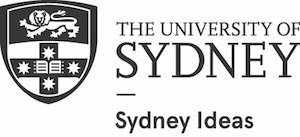 Student activism in China dates back 100 years, but since their emergence as a political force in 1919, students have influenced and inspired landmark protests across the 20th century and beyond.
On 4 June 1989 the world watched on in horror as the Beijing spring protests by Chinese students were brutally repressed by military intervention. The foundation for that momentous and tragic event was laid in Beijing on 4 May 1919 when students took to the streets of the Chinese capital for the first time to protest the terms of the Versailles treaty. From that day on, student activism became an almost constant element and 'students' emerged as important advocates for political thought and practice.
In the anniversary year of both May and June Fourth, our esteemed speakers will reflect on a century of student activism and how it informs the 21st century Chinese landscape. China has evolved dramatically in the last century and even 20 years on from the Tiananmen Square protests, and today's student activists face entirely different challenges to their predecessors.
Our speakers will re-assess the legacy of China's original activists and its implication for today's generation of politically active students.
The speakers
Professor Fabio Lanza, University of Arizona

Professor Timothy Cheek, University of British Columbia

Professor Ruth Hayhoe, University of Toronto

Professor Wanning Sun, University of Technology Sydney

Chair: Dr David Brophy, University of Sydney
This event is co-presented with China Studies Centre, the Department of History and the Sydney School of Education and Social Work.
For more information about how the University of Sydney handles personal information, please click here.