Description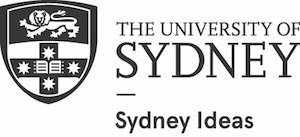 21st Century Medicine Lecture Series 2017
Today's Research, Tomorrow's Healthcare

21st Century Medicine is a series of public lectures hosted by Sydney Medical School at the University of Sydney with Sydney Ideas

Bad Bugs and Bad Drugs: antimicrobial resistance in Southeast Asia

Professor Guy Thwaites, Professor of Infectious Diseases, Oxford University Clinical Research Unit, Viet Nam

Over the last 80 years drugs that kill bacteria, viruses, fungi and parasites – or 'antimicrobials' - have caused unparalleled improvements in human health. Around fifty years ago, it seemed as though antimicrobial drugs would lead to a world free from infectious diseases. In 1967 the Surgeon General of the United States of America famously quipped that, "The time has come to close the book on infectious diseases. We have basically wiped out infection in the United States."

The reasons why this statement has been proven wrong are numerous and complex. The emergence of novel infectious diseases, like HIV, provides one explanation; but we have also squandered many of our key weapons in the battle against infections and antimicrobial drugs, in particular. Infectious diseases, from tuberculosis to malaria, and more recently HIV, have evolved genetically determined mechanisms that allow them to resist killing by antimicrobial drugs. This is called antimicrobial resistance, or 'AMR'.

In large measure, the creation and spread of AMR infectious diseases has been caused and accelerated by the misuse of antimicrobials. Controlling the spread and consequences of AMR infections is now one of greatest challenges to global health.

ABOUT THE SPEAKER:
Professor Guy Thwaites is an academic infectious diseases physician and clinical microbiologist. He has been Director of the Oxford University Clinical Research Unit/Wellcome Trust Major Overseas Programme in Vietnam since October 2013. He is responsible for the scientific strategy of the programme, with its major research themes of emerging viral infections, dengue, brain infections, tuberculosis, malaria, enteric infections, antimicrobial drug resistance and care of the critically ill. His personal research interests focus on severe bacterial infections, including meningitis and Staphylococcus aureus bloodstream infection, and tuberculosis. Professor Thwaites was a 2016 Distinguished Visiting Scholar Grant recipient as awarded by the Sydney Southeast Asia. Centre.