Description
Love Gin? Love a Party? Love This!
Join the SYDNEY GIN PARTY celebrating 130+ Aussie gins and enjoy canapès throughout the session. Try the gins, make your own cocktails or have them made for you.
Purchase a masterclass with the Margaret River or Archie Rose distillers and gain Palooza entry as part of the $90 ticket.
MIX COCKTAILS WITH 39 AUSTRALIAN GIN MAKERS (Below) Ally and Nick Ayres both from the Karu Distillery are keen to meet you and show you their gins at the Palooza.
Gin/Ice/CAPI Mixers/Botanicals = A taste-bud fest that will rock your socks!


---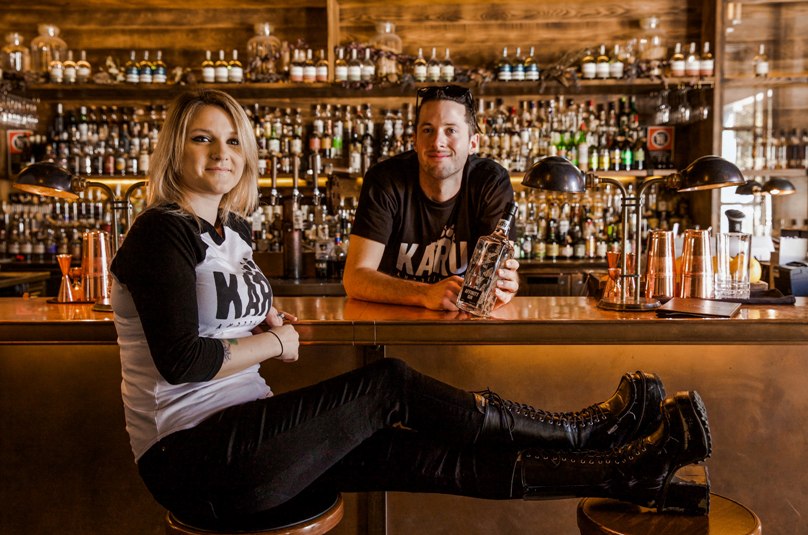 Chat with the gin makers and make your own cocktails. Canapès by Manjit's served throughout the sessions, espresso coffee for everyone and a Bormioli shot glass to take home.
YES you can purchase bottles of gin to take away, from the POP UP GIN SHOPPE.


---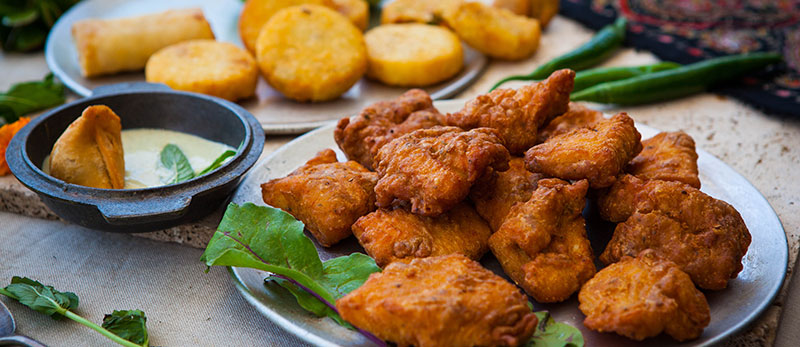 Tickets and entry for persons over the age of 18.
Responsible Service of Alcohol practices will be observed.
FOUR TASTING SESSIONS TO CHOOSE FROM:
Friday 8 March 2.00pm – 4.30pm or 5.30 - 8pm Paloosa general Entry $70
Saturday 9 March 2.00pm – 4.30pm or 5.30 - 8pm Paloosa general Entry $70

Two masterclasses on Saturday 9 March. Archie Rose @ 1pm - 2pm and the Margaret River masterclass at 4.30pm - 5.30pm both followed by general admission to the Palozza.
---


ARCHIE ROSE Distillery masterclass. Saturday 9 March 1pm - 2pm
Your one hour class is for 20 guests and is being held in the beautiful sun room overlooking the harbour. Your tutor is Hayley Laurendet Saint, one of the bartenders at Archie Rose who certainly knows her way around a gin cocktail.
Hayley will guide guests through the blending process during which you will be making your own unique flavoured gin cocktail.
Guests will be given Archie Rose Signature Dry Gin and under instruction from Hayley you will simply be altering the flavour profile to suit your personal taste, for example if you love a good floral Gin you can add Rose & Honey for a sweet floral twist.
Canapés and fever-Tree tonic will be served at the masterclass.
You will leave the class with your cocktail in hand and ready to enter the Palooza where you can continue to enjoy the cocktail experience and the opportunity to chat to 39 distillers from all over Australia!
20 places only. Bookings essential.
$90 includes general entry

Gives you entry to the class and then 2 hours at the Palooza. Woo Hoo! Take a friend and party on.

MARGARET RIVER masterclass at the Palooza Sat 9 March 4.30pm - 5.30pm

Wake up your taste buds with a Margaret River GIN master class. Tucked away among the native Peppermint trees of the South West, Margaret River Distilling Company is the home of Giniversity. Led by Giniversitiy's Brand Ambassador Ian Rayner, the master class set overlooking the bay will take you through the unique selection of botanicals used to produce their diverse core range of gins.
Brimming with flavour as only Margaret River can do it; the class will explore just how far you can push the boundaries of your favourite white spirit (GIN) while letting your creative juices flow. Staying true to juniper as the predominate flavour, this unique cocktail experience will allow you to mix and match flavours like a master distiller – blending botanical distillates you will craft your signature cocktail to suit your own palate.
CAPI mixers and tonic waters and Manjit's Canapés will add to the cocktail experience.
You will leave the class with a unique hand-crafted cocktail in your hand and a wealth of knowledge around the intricacies of gin and well prepared to explore the GIN PALOOZA – in the room next door.
Continue in to the Gin Palooza running from 5.30pm – 8pm.
20 places only. Bookings essential.
$90 includes general entry

Gives you entry to the class and then 2 hours at the Palooza. Woo Hoo! Take a friend and party on.

---


Distilleries and Suppliers bringing their gin to the Palooza…
Archie Rose Distilling Co, 7K distillery, Ambleside Distillers, Bass & Flinders Distillery, Big Tree Distillery, Great Ocean Road Gin, Hellfire Bluff Distillery, Four Pillars, Margaret River Distilling Co, Old Young's, Patient Wolf Distilling Co, Reed & Co Distillery, Settlers Spirits, The West Winds Gin, The Gin Boutique, Gin Lane, Killara Distillery Tasmania, Capi Mixers, 5Nines Distilling, Animus Distillery, Karu Distillery, Anther Gin, Cape Byron Distillery, Distillery Botanica, Fossey's Gin, Hemp Gin Group, Imperial Measures Distilling, Kilderkin Distillery, Lark Distillery, Manly Spirits Co, Never Never Distilling Co, Here's looking at you kid, Old Kempton Distillery, Prohibition Liquor Co, Taylor and Smith Distilling Co, The Abel Gin Co, The Craft & Co, The Farmers Wife Distillery, Tiny Bear Distillery, Underground Spirits.


---

GENERAL QUESTIONS:

Are there ID requirements or an age limit to enter the event?
Yes. As alcohol is at the event, you must be over 18 to attend. Please bring a valid form of identification with you on the day just to be sure (Driving license, Student ID, etc.)

Are children permitted at the event?
No. This is an over 18's event and we want 'you' to relax and have fun.
Will tickets be available on the door?
Maybe, maybe not. We cap the numbers to ensure everyone has a great time and it's not too crazy. We strongly suggest buying tickets prior to ensure you don't miss out.
Is there a refund policy?
Sorry, no refunds although you can give your ticket/s to your friend/s or change your day.
Do I need to print the tickets.
Yes, highly recommended. But, you can also use the eventbrite app and / or show us your ticket on your mobile phone at entry.
Tasting, Not Drinking!
Our events are not for getting drunk, rather think of our events as a tasting. We want you to experience as many different Gin styles on offer and although we are not going to tell you how much you can drink, creating a safe, welcoming and non-intimidating event environment is what we're all about. Any inappropriate behaviour, of an intoxicated nature or not, that is dangerous to yourself and or others, is just not acceptable and we reserve the right to take appropriate action and have you removed from the venue. That said, let's have some fun!