Description
---
---
GIN & TAPAS FESTIVAL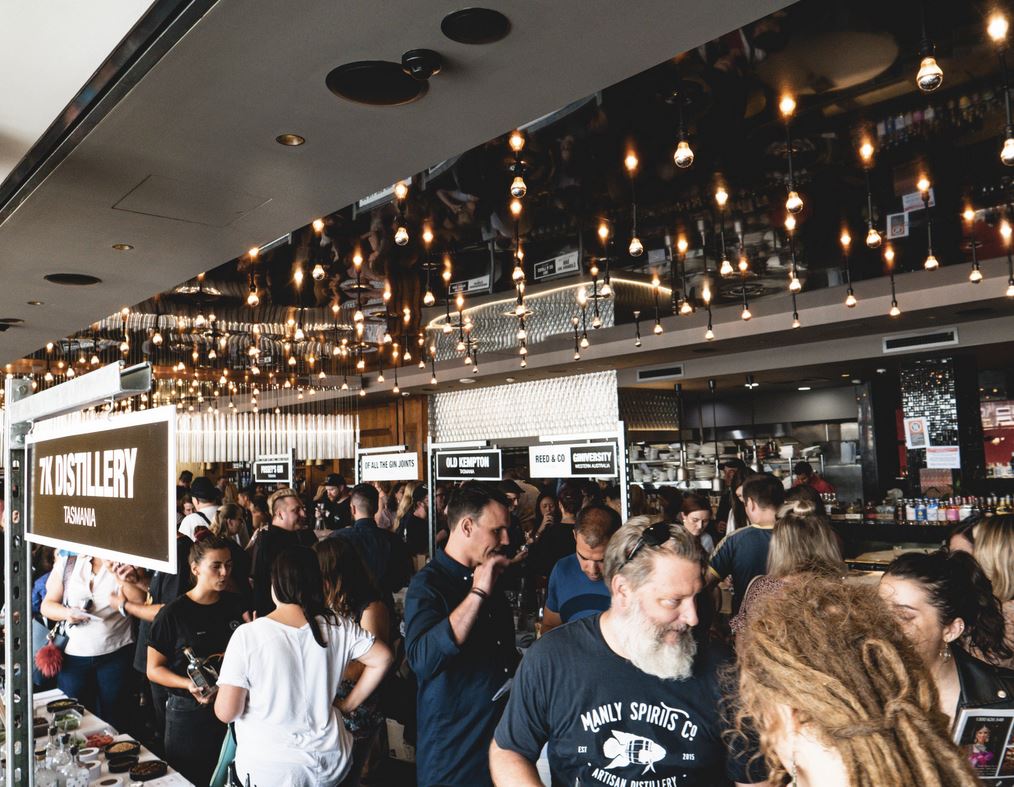 Image: Sydney Gin Palooza "Meet The Gin-Makers" Sessions
WHAT CAN YOU EXPECT AT THE SYDNEY GIN PALOOZA "Meet The Gin-Makers Sessions?

There are 39 distillers to chat to and drink with from FOUR PILLARS GIN to the tiny never-heard-of-before CRAFT GIN MAKERS from the Australian outback.

Buy your ticket & you can taste everything, it's that simple!
Absolutely NO COUPONS at the Sydney Gin Palooza.
THE FIVE 'Meet the makers' PALOOZA SESSIONS
Friday 22 November 5.30pm - 8.00pm
Saturday 23 November 1.00pm - 3.30pm and 5.00pm - 7.30pm

Sunday 24 November 12.30pm - 3.00pm and 4.00pm - 6.30pm
GROUP PACKAGES for party goers.
FLASH SALE - Buy 3 Tickets $70 each (no fees) & Get a FREE $30 Group Tapas grazing board to share.

GIRLS DAY OUT - Buy 6 Tickets $70 each (no fees) & Get a FREE $60 Group Tapas grazing board to share.

FLASH SALE - Buy 6 Tickets $70 each (no fees) & Get a FREE $60 Tapas grazing board to share.
Come on Sydney, pick your session! Go to the Tickets Box.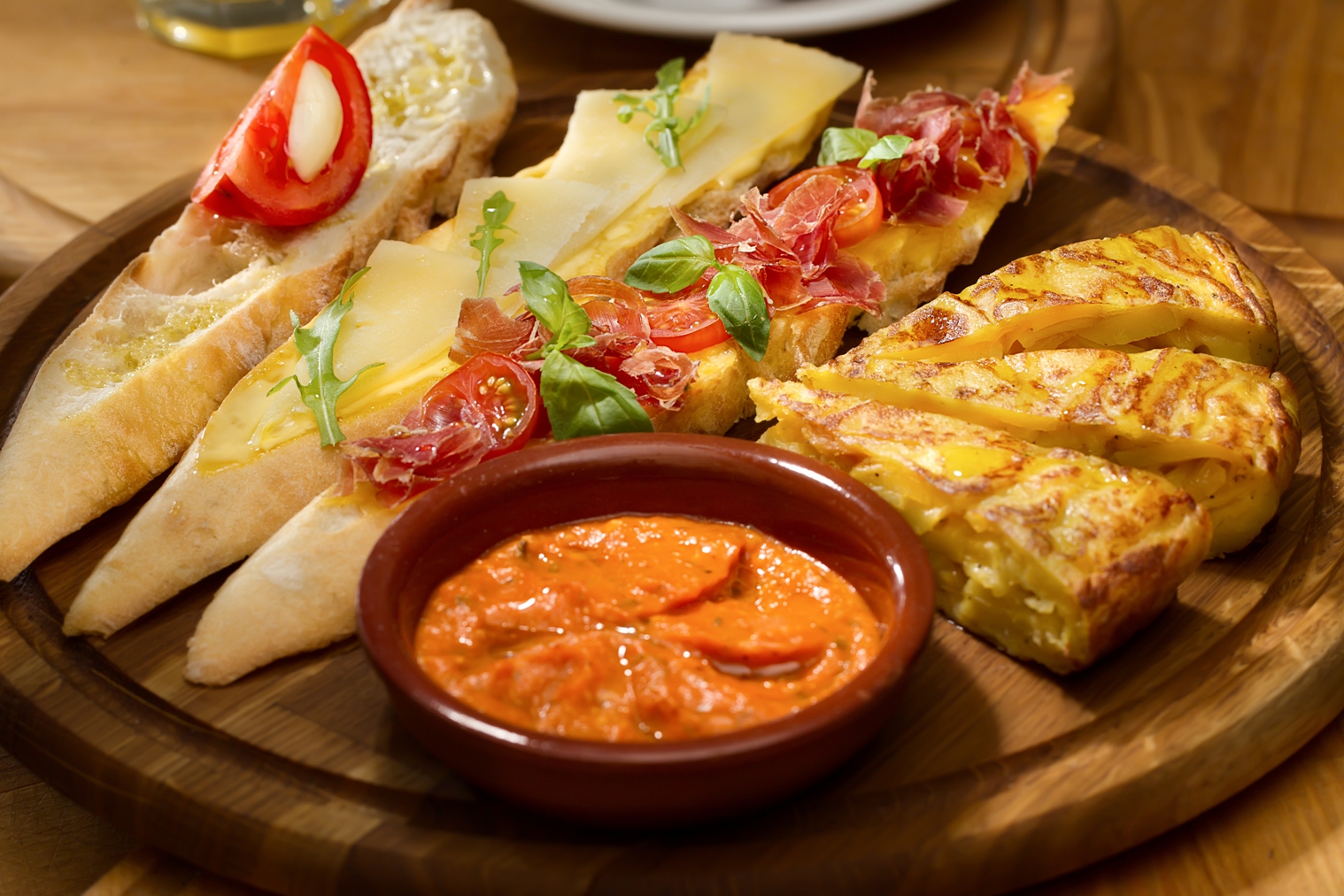 WANT SOME MORE INFO?
The Sydney Gin Palooza is a festival of over 200 Australian & NZ quality Craft Gins, delicious grazing boards, tapas & Schibello Coffee underneath the heritage trusses of the Grand Paddington Town Hall.

Choose from over 200 Craft Gins to taste (responsibly) accompanied with fresh botanicals & StrangeLove Premium Tonic. Mingle & 'Meet The Gin-Makers' & chat about how they make their Gin & learn how it's best served. To add to your GINtastic experience you can buy direct from the distillers on the day... take home a bottle or two.

To add to the excitment there are 3 New Zealand Gin Distillers joining in making this an International event- so have a go at comparing the Kiwies with their Aussie cousins.

Palooza Tickets give you Gin tastings from over 200 craft gins - many trophy and medal winners. Served with ample ice, fresh botanicals and StrangeLove premium tonic. You can purchase bottles directly from any Distiller on the day. Tapas available at the venue but not included in the ticket price.

Image: GIN&TAPAS at the Palooza. Just to make things a bit tastier than a tasty G&T or cocktail we will have Schibello Coffee and Tapas in plentiful supply. Plus customer seating to take a break from looking at 200+ craft gins. Wow what a day!
The Schibello Coffee is complimentary however the Tapas is not included in your Gin Palooza ticket.
---
WHAT'S A PALOOZA?

The Universal meaning of Palooza is Fun-Filled festival of Gin. True!
You all know that GIN is now the most trending beverage and that the variations of the G&T or Gin cocktail are absolutely endless. We recognise this so we invited 38 of the finest Craft Gin distillers to beautiful Sydney to give you a taste of their new & exclusive releases including their Christmas releases and their award-winning Gins.
Of course hosting the largest Sydney Gin Festival of the year we needed the best tapas Sydney can offer, so we invited 4 of Sydney's top Tapas makers to join us at the Paddington Town Hall for a HUGE 4 day festival.
This event is inviting all Gin-lovers from all over Australia to join us in Sydney to sip on Gin & gorge on tapas.
---

EVENTS OFFERED OVER THE 3 DAY FESTIVAL - "Gin Master Classes"
Wanting more? Get the ultimate GIN experience at one of our exclusive Master Classes.
Come on Sydney, pick your session!
FOUR 90 MINUTE MASTER CLASSES (The next Palooza session is included in the ticket price).
BILL LARK: Sat 22 Nov 10.30am - 12.00pm (Room One) $185 per person
GINIVERSITY: Sat 22 Nov 10.30am - 12.00pm (Room Two) $140 per person
KARU DISTILLERY (High Tea): Sun 23 Nov 10.30am - 12.00pm (Room One) $140 per person
GINIVERSITY: Sun 23 Nov 10.30am - 12.00pm (Room Two) $140 per person
StrangeLove premium tonic waters and canapés will add to the 90 minute class.
Plus with a ticket purchase of any of the above Master Classes you get 1 FREE entry to the next "Meet The Gin-Makers" tasting Palooza session, 39 Distillers and 200 Gins - valued at $70
---


Master Class with BILL LARK - $185 p/p
Meet BILL LARK (Australia's Godfather of modern Craft Distilling) and Chairman of the Australian Gin Awards. Given the amazing emergence of Australian gin in recent years, Bill will give you a little history of this very popular spirit and will present the six trophy-winning gins for you to taste, discuss and perhaps mix with a little tonic!. These winners have been selected by nine industry judges from an estimated 180 Australian craft gins and Bill will take you through the tasting and explain how these winners were made and why they are trophy winners.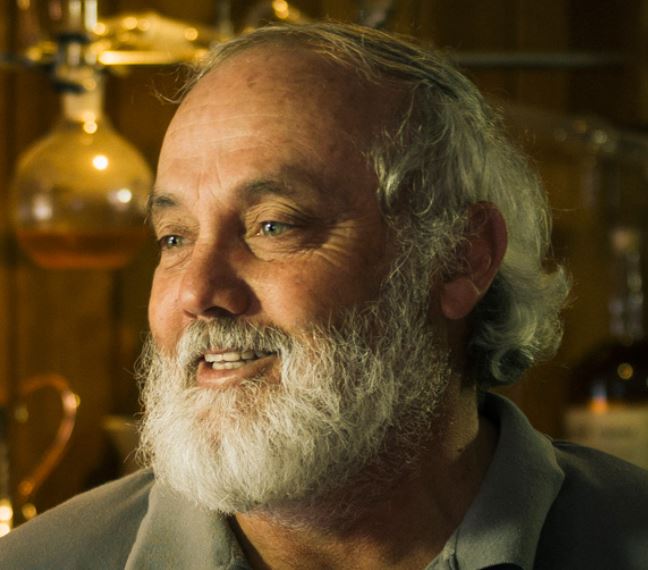 Image: Gin Godfather Bill Lark
---
Master Class GINIVERSITY - $140 p/p ( ONLY ONE SATURDAY TICKET REMAINS)

Giniversity invites you to invigorate your taste buds and refine your botanical blending skills with a Giniversity Experience. Led by Founder and Master Distiller Cameron Syme who's travelling all the way from Margaret River, the master class is a customised slice of what you can experience at Giniversity's home, Margaret River Distilling Company, when you enrol in the Giniversity Experience.
Brimming with flavour as only Margaret River can do it; the class will explore just how far you can push the boundaries of your favourite white spirit (GIN) while letting your creative juices flow.
This unique cocktail experience will allow you to mix and match flavours like a master distiller – blending botanical distillates before pairing your creation with the distillery's house-made fruit shrub and finishing it off with your choice of dehydrated garnish.
StrangeLove premium tonic waters and canapés will add to the cocktail experience.
You will leave the class with a unique hand-crafted cocktail and a wealth of knowledge around the intricacies of gin, well prepared to explore the GIN PALOOZA.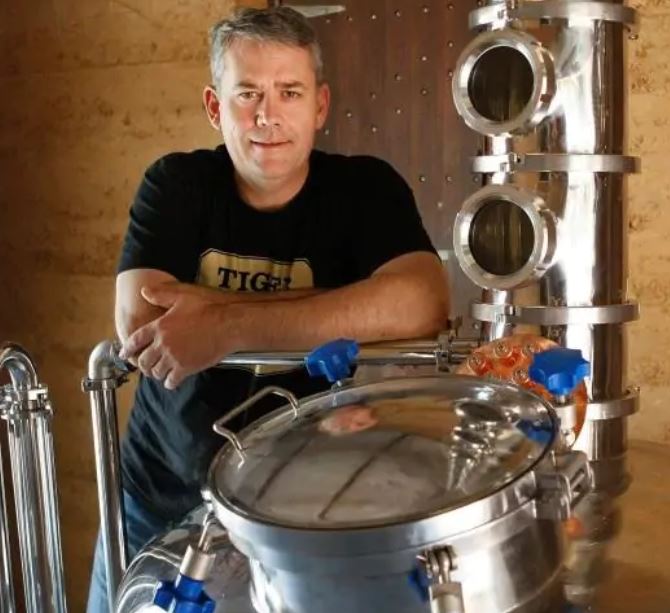 Image: Giniversity Founder and Master Distiller Cameron Syme

---
Master Class with KARU DISTILLERY (High Tea) - $140 p/p
Love a good High tea? Well you can Join Nick and Ally the KARU Distillers and their High G&Tea party but first their love for Juniper! You will learn the importance of the tiny berry and its powerful profiles which vary from country to country and what they have to offer and how the different region of berry affects the flavour profile. You'll explore the percentages of alcohol and just how much of a difference a percent can make to a gin. Sample the KARU Affinity Gin at both 44% and 40% and taste the massive difference. Then have some fun at the Karu High G&Tea Party where you will learn to use a premium cocktail infusion poured from an elegant glass tea pot and be spoilt with a delicious Affinity Gin Chocolate from Treat Dreams. Oh swoon…! After the masterclass you receive entry into the Meet Your Maker session immediately following the class as part of your entry cost.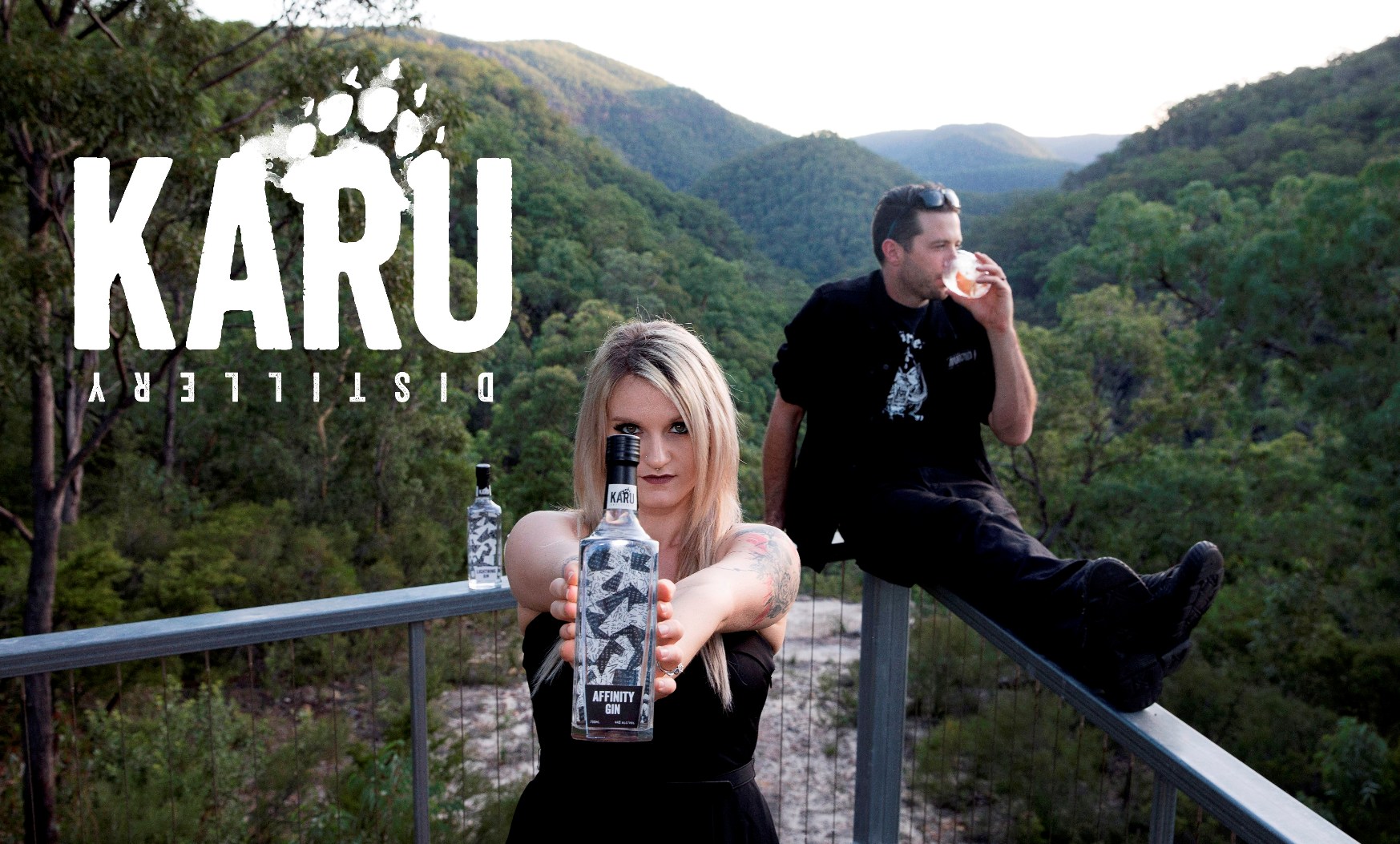 Image: Ally and Nick Ayres the Distillers at their Karu base in NSW
---
EVENTS OFFERED OVER THE 4 DAY FESTIVAL - "Presentation 'Gala' Dinner"
THE SIX GINS PRESENTATION DINNER includes: G&T and canapes on arrival, the six trophy Gins will be served with a three course meal to match.
Guest speaker: Bill Lark Chairman of judges. MUMM Champagne to celebrate the winners.
Sponsored by StrangeLove Premium Tonic.
Marsden&Wood, the critically acclaimed duo behind Lady Sings it Better, Mother's Ruin and Fat Musicals are set to entertain you during the dinner. .link here for the video.

Presentation Dinner Thurs 21 Nov. Dinner/Champagne/Enternainment $185
Image: Mother's Ruin hitting the high Gin note at the Presentation Dinner
---
Come and G&T with us in November??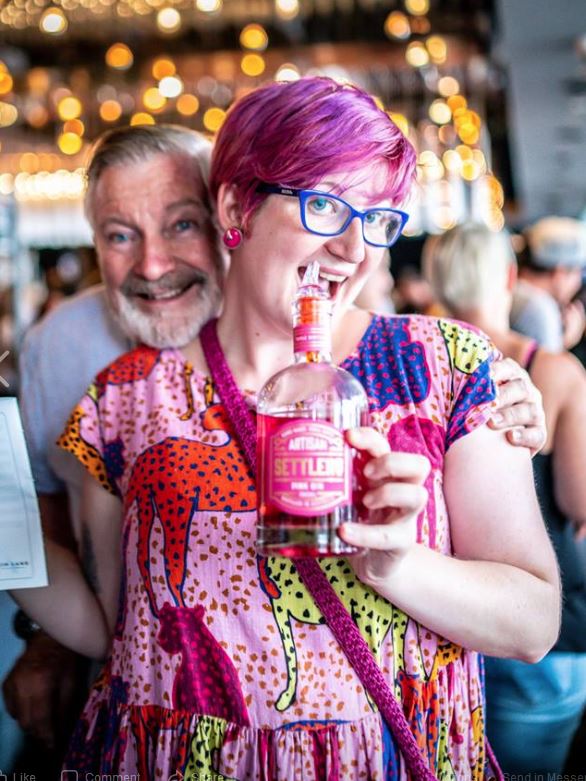 Photo: @Spooningaustralia

---
Responsible Service of Alcohol practices will be observed.
---

Distilleries bringing their Gin to the November Palooza…
Ambleside Distillers, Bass & Flinders Distillery, Broken Heart Spirits NZ, Giniversity, Settlers Spirits, The West Winds Gin, The Gin Boutique, Karu Distillery, Distillery Botanica, Fossey's Gin, Hemp Gin Group, Here's looking at you Kid, Lighthouse Gin NZ, Prohibition Liquor Co, Taylor and Smith Distilling Co, The Abel Gin Co, The Farmers Wife Distillery, Strait Brands, 5Nines Distilling, The Melbourne Gin Company, Banks & Solander Distillery, Lawrenny Estate Distillery, Manly Spirits Co Distillery, Small Batch Distilling, Bellarine distillery, Martin Distillation Company, Virginia Spirits, Four Pillars Gin, Saleyards Distillery, 23rd Street Distillery, Never Never Distilling Co, Southern Wild Distillery, Bouchon Wines & Spirits, Brisbane Distillery, LOBO Gin and Spirits,Garden Grown Gin, Ironbark Distillery, Cape Byron Distillery and The National Gin Company NZ.
_________________________________________________________________________________________
GENERAL QUESTIONS:

Are there ID requirements or an age limit to enter the event?
Yes. As alcohol is at the event, you must be over 18 to attend. Please bring a valid form of identification with you on the day just to be sure (Driving license, Student ID, etc.)

Are children permitted at the event?
No. This is an over 18's event and we want 'you' to relax and have fun.
Will tickets be available on the door?
Maybe, maybe not. We cap the numbers to ensure everyone has a great time and it's not too crazy. We strongly suggest buying tickets prior to ensure you don't miss out.
Is there a refund policy?
Sorry, no refunds although you can give your ticket/s to your friend/s or change your day.
Do I need to print the tickets?
Yes, highly recommended. But, you can also use the Eventbrite app and / or show us your ticket on your mobile phone at entry.
Tasting, Not Drinking!
Our events are not for getting drunk, rather think of our events as a tasting. We want you to experience as many different Gin styles on offer and although we are not going to tell you how much you can drink, creating a safe, welcoming and non-intimidating event environment is what we're all about. Any inappropriate behaviour, of an intoxicated nature or not, that is dangerous to yourself and or others, is just not acceptable and we reserve the right to take appropriate action and have you removed from the venue. That said, let's have some fun!