SYDNEY - Facebook + Instagram Advertising for Business

Thursday, 28 May 2020 from 9:00 am to 4:30 pm (AEST)
Event Details
SYDNEY - 

Facebook Advertising & Instagram Advertising - Moving beyond boosted posts!



Facebook & Instagram Advertising is so much more than a boosted post. If you are ready to move beyond the basics of boosted post and really sink your teeth into all the possibilities of Facebook & Instagram Advertising by being introduced to Facebook Business Manager, pixels, remarketing and more; this is the workshop for you. 


Join us for our hands on and interactive BYO Laptop training where you will be taken through Facebook Business Manager and all its features, ad formats, and placement options including Facebook placements, Instagram placements, Messenger & Audience Network placements and more, and leave feeling confident to mobilise your own ads through this powerful portal.


You'll also learn how to identify and target your desired audience/s, become aware of advertising guidelines, and where to find the insights & reports that give you information into how your ads are performing and how to continually enhance their performance.
DISCLAIMER: PLEASE NOTE THAT A CERTAIN LEVEL OF KNOWLEDGE IS ASSUMED.
PLEASE READ THE COURSE OUTLINE & PREREQUISITES CAREFULLY AND IF YOU DO NOT MEET THEM WE RECOMMEND YOU COMMENCE WITH OUR FACEBOOK BEGINNERS ONLINE MODULE OR Facebook + Instagram for Business (including Boosted Posts) Workshop.
Who should attend and prerequisites
People who are already established on Facebook with a business page and who have been doing boosted posts for some time and who are looking to take their Facebook advertising knowledge to a more professional level

People who would like to more fully understand Facebook Advertising, Facebook Business Manager and all its possibilities

People who have at least $500/month in budget to spend with Facebook or Instagram, ideally $1000/month, and who want to get the highest return on investment possible

People who want to understand whether their existing Facebook ads are working and what they can do to improve things

People who have established Facebook Business Manager but who would like to be orientated around it by a professional to ensure they are aware of its structure and where to find key features

People who are looking to scale their spend or business via Facebook
MORNING - WHAT YOU WILL LEARN…


Facebook + Instagram Advertising Introduction and statistics

Facebook + Instagram Advertising landscape - organic vs boosted posts vs paid ads

Identifying your advertising objectives - what is possible through Facebook Ads & Instagram Ads 

Identifying your target market on Facebook + Instagram - we take a look at Facebook Insights + Google Analytics + Facebook's Audience Insights tool to identify key demographic traits your audience / audience segments display

Introduction to Facebook Business Manager & how to get started if you don't have an account already

An orientation around Facebook Business Manager Settings and the correct structure for running ads for yourself, or clients - Pages, Ad Accounts, Partners, Projects, People, Assets

Business Manager Setup Guide - How to Add a Page or Ad Account, Request Access to a Page or Ad Account and in what cases you should Create a New Page or Ad Account (and how Partners and Projects can come in handy)

Ensuring all your key details are correct - Business Information, Payment Methods, Notification Settings, Time Zone, Currency

Linking your Instagram account with Facebook Business Manager

Exploring Event Manager:

Further conversion tracking available inside Facebook & Google Analytics

Exploring Audiences - Understanding custom, saved and lookalike audiences - what they are, your audience source options, how to create them and tap into your website users, data audiences, engagement audiences + more!

Exploring the audience insights tool to discover more people you can advertise to!

The structure of Ads Manager within Facebook Business Manager - campaigns, ad sets, ads
OUTCOME: You will understand what Facebook Business Manager is, have been orientated around the system and its key features including understanding what the correct structure is for your account, what pixels are, what custom, saved and lookalike audiences are, why you should get Facebook pixels installed on your ASAP, and more.
AFTERNOON SESSION
We go through the process of creating an ad inside Facebook Business Manager
How to effectively name your campaigns/ad sets/ads for best monitoring and reporting

Understand your different ad format options - We explore the various ad formats including carousel, single image, single video, slideshow, canvas, collection, dynamic product ads on Facebook and Stories, Photo Ads, Video ads, Carousel ads and Collection ads on Instagram. 

Understanding your ad placement options from within Facebook Business Manager - Facebook, Instagram, Audience Network, Messenger - where is the best place for your ads & the creative limitations for each (video duration etc.)

All the ways that you can buy ads - within the FB or Insta apps (and the apps you'll need to do this) with boosted posts and ads manager including 'dark ads' that don't appear on your feed.

Coming up with your creative & using Creative Hub - leaning on the objectives and target audiences you have defined in the morning, we start to come up with creative for a hypothetical campaign including imagery or video concepts + copy link shorteners, what gets people clicking and how to get Facebook testing your ad creative before you spend too much money (using dynamic creative)

Calls to action - What are your options

Images - Sizes & formats required if you wish to use your own, text overlay rules + the text overlay tool, Facebook's free stock image option, what makes a good image + testing images.

Creating video content for ads - ideal durations, tools you can use to create Facebook + Instagram ads

Page & links - Destination link + Display Link, URL Parameters, making sure you turn your pixel on to track the ad

Best practice in running Facebook + Instagram ads separately, and collectively.

Budget & Schedule - Lifetime budgets vs daily budgets - which one should you choose and when? How much should you expect to spend? How to optimise for ad delivery, automatic vs manual bidding, when you get charged (CPC vs impressions vs views)

Ad scheduling - whether to run ads all the time or on a set schedule

Examples of HIGH PERFORMING Facebook + Instagram ads (and why they work) 
● Facebook's ad policies (including Instagram) - things you need to know
● How to analyse your Facebook + Instagram ads performance - reporting options inside Facebook Business Manager, frequency, relevancy, tracking conversions, adjusting your performance columns and breakdown depending on what data you want to see.
● How to export data from your Facebook Business Manager or customise your report
● Other free and paid tools you can use to create & manage your Facebook + Instagram Ads
● Industry benchmarks and measurements - what should you be aiming for?
● Automated rules, lead funnels and more fun stuff we can teach you via a private Facebook + Instagram Advertising consult!
● And much more….
OUTCOME: You will understand how to mobilise a campaign via Facebook Business Manager and how to analyse it's performance on an ongoing basis.
WHAT YOU NEED TO HAVE IN PLACE BEFORE YOU COME TO THE WORKSHOP
● Must have a FB Ads account setup and linked to the FB Page they wish to manage - either as an Ads Admin or via Business Manager See here for instructions: HELP ME SET THIS UP
● Must have a Business Instagram profile
● Customer Lists
● Have access to your Website to install pixel (your IT manager or web developer might help to install prior to session)
● An idea of what you wish to advertise (e.g. product/service for sale, opt-in, video, etc)
● Images, video, copy, etc to use to create your ads
Students should have a strong working knowledge of either Mac or Windows. Please bring a laptop. You will not be able to access the full functionality on an ipad or mobile.



ABOUT YOUR PRESENTER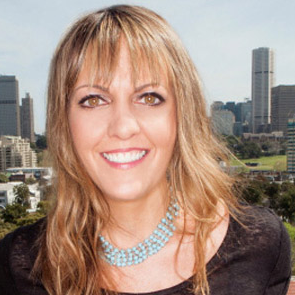 The presenter for the event will be Heather Porter.
Based in Sydney, Heather Porter got her start managing events globally for some of the world's top speakers such as Tony Robbins. In 2006 she Co-Founded the Billolcataire Adventure Club where she connected entrepreneurs with mentors and non-profits such as the Branson Centre of Entrepreneurship. Heather is highly experienced in all Social Media channels, WordPress and SEO and all aspects of digital marketing. She is co-host of a podcast with fans in almost 100 countries, #1 Amazon bestseller, co-author of 4 business books and host of That Social Media Show on the Bizversity App.
IMPORTANT DISCLAIMERS
Timing: We suggest you arriveat 830am for a 9am start. This allows you time to park, set up, get on WiFi, network with other attendees and the trainer and resolve any issues to start promptly at 9am.
BYO Equipment At these interactive workshops we encourage you to bring your own laptop (not iPad or tablet). You will have the opportunity to network with others, so bring business cards!

Cancellation Policy: Should you be unable to attend, a substitute delegate is always welcome at no extra charge. An admin fee will apply for missed trainings. Regrettably no refunds can be made except if the event minimum numbers are not reached.

Minimum numbers: This workshop requires a minimum of 5 attendees to go ahead – if the minimum attendee number is not reached, a full refund or credit of the training fee paid, will be given to attendees who have already paid. Accommodation and travel is booked at the risk of the attendee.

SMILE! Your attendance at events may be digitally recorded through photographs and/or video recordings. Images may be used on our websites, publications, social media or by other media and marketing channels. If you do not wish your image to be published, please notify staff before the event.
DATA - Your contact details may be entered onto our database as a result of your registration for this event so we may send you follow up material, and any important updates/announcements and remain in touch post event. You can unsubscribe at any time.
Save This Event
When & Where

Karstens
Level 1
111 Harrington Street
Sydney, NSW 2000
Australia

Thursday, 28 May 2020 from 9:00 am to 4:30 pm (AEST)
Add to my calendar
Organiser
The Creative Collective is a digital marketing agency specialising in social media, and also offering SEO, PPC, website development, branding and design, PR & Marketing and more. Since 2009 it has had a training division, The Training Collective, which offers digital skills training online and offline, publically and privately.