About this Event
Explode your PROFIT!
How to unlock up to $250K laying dormant in your business today
Are you stuck in a rut in your business? Do you want to increase your PROFIT, not just your revenue?
At this groundbreaking workshop, you will discover exactly how you can unlock up to $250K laying dormant in your business right now so you can explode your PROFIT and never have to sell again.
At this workshop we will show you how:
Discover how we unlock the hidden $250K laying dormant in your business guaranteed
Learn how to stop wasting money on your marketing so you can increase profit and decreasing expenses
Receive "backdoor" access to a series of powerful customised business growth strategies to solve all your cash flow issues
Implement proven sales language skills that enable you and your sales team to sell for higher prices without losing a client
Once you have unlocked your hidden profits, developed the perfect business roadmap, solved your cash flow problems, and nailed your sales skills, you will have the perfect business model to scale your business allowing you to GROW your profit… which will allow you to live a lifestyle of abundance and freedom to do the things you want to do.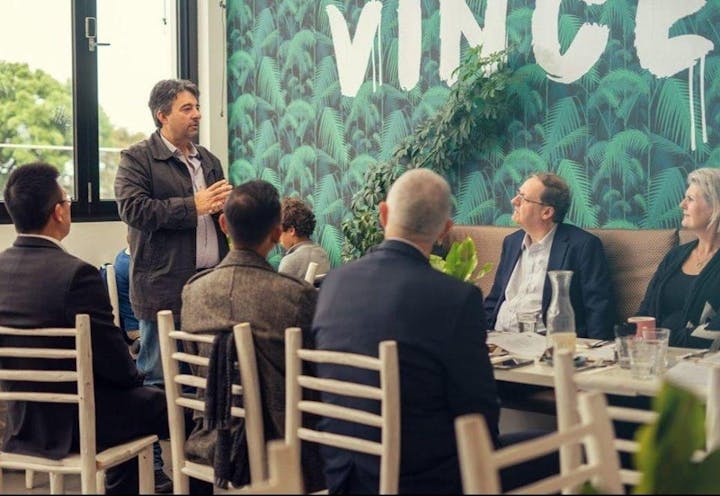 About Rob Borg
Rob Borg is a peak performance, coach, mentor and trainer for business owners who want to improve their Revenue, Profit, Cashflow and Staff productivity.
With over 25 years in sales, management and business experience, Rob is the person people turn to when they need help, direction, guidance and motivation, or when they need solutions to a problem quickly.
Rob is a Keynote Speaker, a Certified Trainer of NLP, a Certified Trainer and Master Practitioner of Time Line Therapy™ and a Master Practitioner of Hypnotherapy. Rob also has a diploma in Financial Planning and a private pilot's license.
Rob has spoken on stage with Gerry Robert and other high profile speakers in the fields of business, sales, and personal development.Rob has created his own freedom, at home he's a great cook (even baking), he loves watching the Footy, and travelling around the world with his wife and two boys!
What People Say About Rob Borg
I attended the program after realizing that to move forward in my life and become more successful, I would need the help of a professional.
I've worked with Rob on different strategies which I could implement in my life and ultimately in my business. This has resulted in increased revenue in my business and I am now in a process of hiring people to work for me! Absolutely Awesome
The great thing that I have learned most from the coaching sessions is how someone can "look inside your head" and see all the opportunities possible from a different point of view, which in return has helped me to overcome my holding blocks.
I have had an experience with coaching before and I have to admit that the different approach which I got from Robert was absolutely amazing.
He is very professional and his easy approach gives me the confidence to recommend him to everyone who seeks self improvement and the correct direction in life.Robert N - Personal Trainer
Liftime Dynamics
Our vision at Lifetime Dynamics is to empower you to be the best you can be by showing you how to Set up and Acquire more business the NEW way, without having the need to sell.
Our primary focus is aimed squarely at the business owner and their sales team, providing them with the necessary tools, skills, strategies and techniques, allowing you the business owner to leverage and scale your business by learning how to out-think and outsmart your competition, putting you ahead of the curve, so you can easily and effortlessly increase that all important bottom line.