SYDNEY: Enhancing Yang Style 24 Forms Tai Chi Workshop with Dr Paul Lam
About this Event
The Yang 24 Forms Tai Chi Workshop with Dr Paul Lam
Created in1956 from China, today it is the most popular set containing all the tai chi principles. Dr Lam has worked with its main creator, Grand Master Fu, and other prominent tai chi experts, he will explain the depth and inner meaning. He will offer feedback, points of improvement and direction to develop your tai chi. Anyone who knows this set can benefit from attending this workshop.
Reasons to Come
Dr ​Lam ​enjoys ​sharing ​his ​forty ​plus ​years ​of ​tai ​chi ​experience ​so ​much ​that ​he ​has ​traveled ​over ​a ​million ​miles ​teaching ​it. ​His ​workshops ​are ​usually ​fully ​booked, ​people ​travel ​thousands ​of ​miles ​to ​attend ​his ​workshop, ​some ​attended ​several ​in ​different ​countries ​in ​the ​same ​year. ​He ​has ​a ​knack ​of ​making ​complex ​theory ​easy ​to ​learn. ​You ​can ​expect ​to ​enjoy ​his ​friendly ​interactive ​teaching ​method, ​and ​significant ​improvement ​in ​your ​tai ​chi.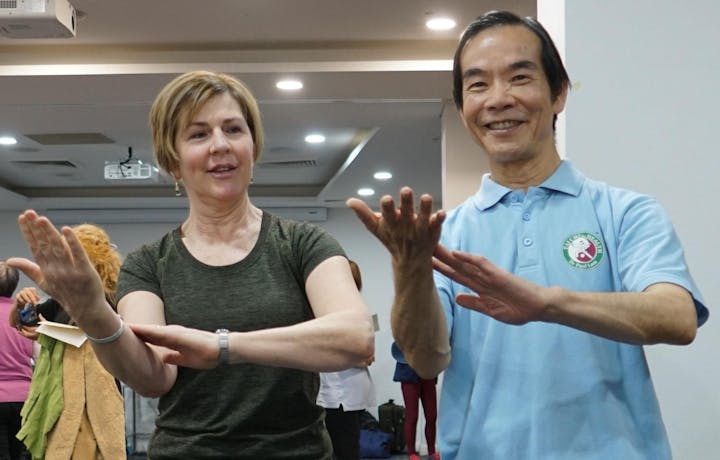 Outcomes
At the completion of the workshops, you would have:
Learned how to teach this program safely and effectively
Gained knowledge of what Tai Chi is and how it helps people with various conditions to improve health and wellness.
Preparation
All participants are required to prepare using Dr Paul Lam's Tai Chi: 24 Forms material prior to the workshop. You will gain more from the workshop with the preparation.
You can get the program through either:
Enrolled participants will receive a 20% discount code for instructional materials with their confirmation email.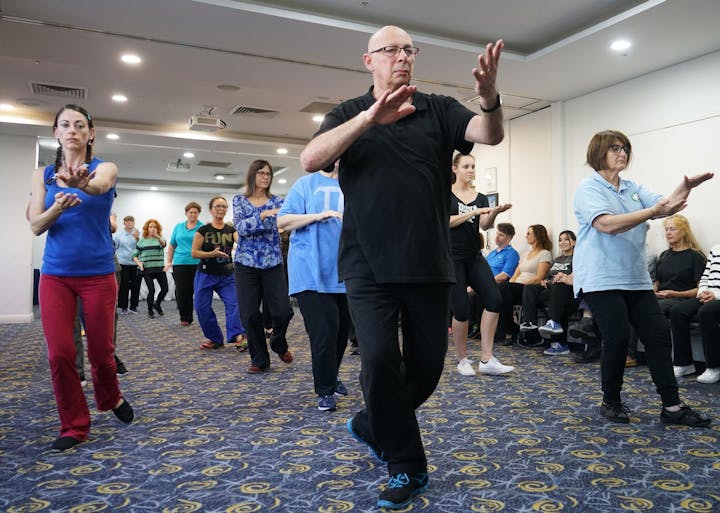 About Dr Paul Lam
Dr Paul Lam, a family physician and the Director of the Tai Chi for Health Institute, is a world leader in the field of tai chi for health improvement. His Tai Chi for Health programs have empowered millions of people to improve health and wellness. The health departments and Arthritis Foundations in Australia recommend his programs for fall prevention and improving health, including the Centers for Disease Control and Prevention (www.CDC.gov). Over 30 medical studies have proven his programs to be effective for health. He is one of the most respected tai chi teachers and the author of best-selling books and instructional DVDs.
How Can the Workshops Benefit You?
Over 500 medical studies have shown tai chi improves muscular strength, flexibility and fitness; as well as improves relaxation, balance, immunity and other health benefits. The full extent of benefits tai chi can deliver are much more than studies can show! Such as empowering you to develop inner peace, inner strength and leading to more happiness and fulfilment.
Dr Lam incorporates his medical knowledge, tai chi experience and positive psychology to enhance all Health programs. At the completion of the workshop you will learn your respective program, understand its inner meanings, find a clearer path to progress and gain more enjoyment from your practice and teaching.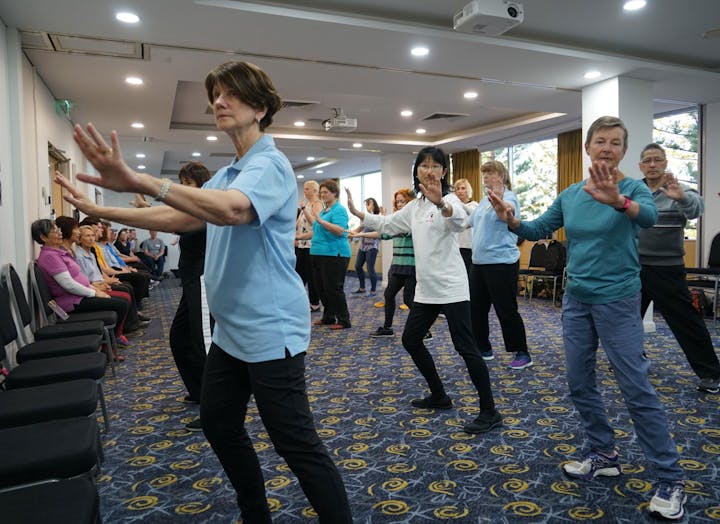 Fees
NB: Lunch and service fee $45 is a required payment by the hotel for all participants.
Early Bird before 1st April 2019:
24 Forms $220 + lunch and service $45 (Total $265, save $20)
From 1st of April 2019:
24 Forms $240 + lunch and service $45 (Total $285)
Combined Workshop Discount: Attend this 24 Forms workshop on 12th July along with a Tai Chi for Health Instructor Training Workshop on 13th-14th July to receive a $50 discount.
Once you have booked both workshops, please contact us and will issue your $50 discount as a refund.
Venue
Pacific Conference Room of the 4-star beachfront NOVOTEL Wollongong Northbeach.
2-14 Cliff Rd,North Wollongong NSW 2520 Australia
Accommodation
Should you wish to book accommodation (for example, if you are also attending the other workshops on 13th-14th July), please book directly with the hotel at (02) 4224 3111. Mention Dr Lam's tai chi workshop for the special discount rate.
Should you wish to stay elsewhere, there are many other types of accommodation available in the area.
Updates
Workshop participants who are also certified Instructors will have the opportunity to update any of their Tai Chi for Health qualifications. Prior notice is essential and a written assignment must be submitted before 20 June 2019. Administration fees apply.
Price per Update: $50 (max of $200 for 4 or more updates)
Special Note
Please come scent-free in consideration to those with perfume allergies.
Contact
Questions? Please contact us at workshops@taichiproductions.com or call (02) 9533 6511