Location
EnergyLab Sydney
4-12 Buckland Street
Chippendale, NSW 2008
Australia
Sales Have Ended
Registrations are closed
Thanks for registering! No need to print, simply give your name at the door.
6pm to 8pm Wednesday 27 November @ EnergyLab Sydney
About this event
Energy Leaders pledge our commitment to the UN Sustainable Development Goals (SDGs), focused on smart, clean, efficient energy solutions that benefit society as a whole. Energy Leaders Forum (ELF) events provide the opportunity to interact with like-minded professionals in the clean energy sector to discuss projects, challenges and solutions, galvanise industry engagement, and spark investment opportunities.

Sydney Energy Leaders Forum (ELF) Nov 2019
Join us for the inaugural Energy Leaders Forum on Wednesday 27 November at EnergyLab Sydney to discuss #2020VisionxEnergy and the $90 TRILLION of investment opportunities through 2050 identified by the International Renewable Energy Agency (IRENA) including renewables, solar, wind, hydrogen, battery and energy storage, electric vehicles and more. [Source: IRENA]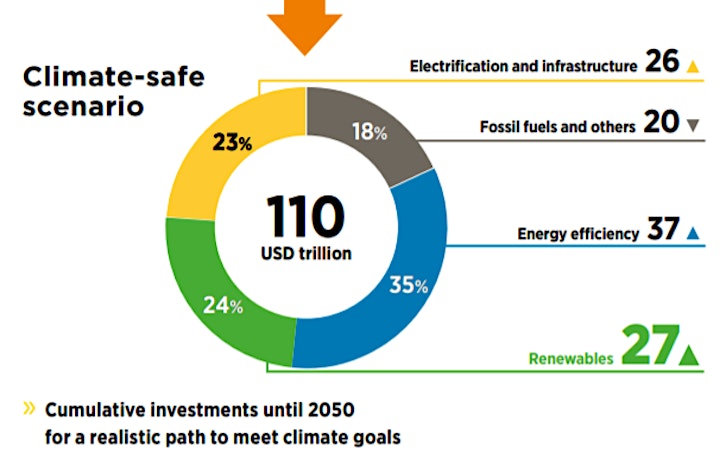 Energy Leaders Panel
Jackie McKeon - Renewable Technologies Manager, WWF Australia, and Program Director at Business Renewables Centre Australia (BRCA)
Barbara Albert - Co-CEO of 100% Renewables and the author of Energy Unlimited - Four Steps to 100% Renewable Energy
Ben Hutt - CEO & Managing Director, Evergen
Mary Hendriks - Industry Executive at Australian Energy Storage Alliance, and Conference Advisor at Australian Energy Storage 2020
Liz Floyd - Senior Manager Renewable Energy and Environment, Polyglot Group
About The Panel
Jackie McKeon [LinkedIn Profile]
Jackie is a leader in helping Australian corporates and other organisations to procure large-scale, offsite renewable energy via power purchase agreements (PPAs). In addition to her current roles as Renewable Technologies Manager at WWF Australia and Program Director at Business Renewables Centre Australia, her extensive experience includes roles with UrbanGrowth NSW, Sydney Water, and the NSW Government's Department of Environment, Climate Change and Water.
Barbara Albert [LinkedIn Profile]
Barbara is a consultant, educator and speaker who works with businesses and governments on their sustainability strategy, specialising in helping organisations with their journey to 100% renewable energy or zero carbon. She is a World Bank Accredited City Climate Planner, sits on the advisory board of "Renewable Cities Australia" and was a finalist in the 'Sustainability leader of the year 2016' award.
Ben Hutt [LinkedIn Profile]
As the father of three young daughters, Ben is excited to be leading Evergen to build a globally sustainable, clean energy future for all. Australia's fastest growing solar and battery systems provider with the only CSIRO-developed, intelligent energy management system, Evergen deploys integrated energy systems, combining solar power and battery technology in residential and commercial environments. Ben has 15 years' experience in management consulting and problem solving with top-tier firms including Macquarie Group, PwC Consulting and Slingshot, and has founded and built several companies including the ASX-listed Search Party Group. Ben is a supporter of The Hunger Project and passionate about ending world poverty.
Mary Hendriks [LinkedIn Profile]
Mary has worked tirelessly for over a decade promoting renewable energy, energy storage and electric vehicle charging in Australia, including as committee member of the Sydney Branch of the Australian Institute of Energy. Her previous roles were with Renewable Cities Australia, the Australian Solar Council, All-Energy Australia and as coordinator for an Australian government funded program for Building Entrepreneurship in Small Business.
Liz Floyd [LinkedIn Profile]
For over 12 years, Liz has helped businesses grow in Renewable Energy & Environment as a highly successful and reliable recruitment professional. Liz possesses invaluable technical and market knowledge, an eye for excellent talent, and a vision for sustainable development in Australia. She has built an extensive network in the field, nurturing long-standing relationships with both clients and candidates. She consistently delivers high quality services, focusing on each business's goal and the people that make this possible.
November Organising Committee
Luke Poliszcuk - Director & Founder, Energy Leaders
Stuart Gordon - Sales & Marketing, Commercial Solar Projects, and Co-Founder, Energy Leaders
Ty Cho - Masters of Renewable Energy, University of NSW, and Co-Founder, Energy Leaders
About The Organising Committee
Luke Poliszcuk [LinkedIn Profile]
Luke has 20 years experience in clean energy and strategic corporate sustainability with a focus on commercial solar and renewables, retail electricity and energy efficiency products and services. He has worked with a variety of clients from government and Fortune 500 corporations - including NSW Health, AMP Capital, Bupa, Goodman, ALDI, Toyota, Frasers Property, Mitsubishi, Panasonic and Toshiba - as well as startups and NGOs, across a range of industries such as Environmental Management, Construction, Manufacturing, Renewables, CSR, Investor Relations and Finance.
Stuart Gordon [LinkedIn Profile]
Stuart has over two decades of experience in marketing and sales, combined with a decade of practical consulting and analysis in residential and commercial renewable energy servicing property owners, facilities managers, CFOs, business owners, sustainability managers, builders, energy brokers, project managers and more.
Ty Cho [LinkedIn Profile]
Taeyoung (TY) is an ambitious first year Masters of Renewable Energy student at the University of NSW with a background in project management in construction and bachelors in chemical and materials science, IT and commerce. He is currently available for an industry placement in the fields of sustainable energy generation and energy efficiency, and is building a network of professionals with similar visions and goals.