Description
SYDNEY - Digital Marketing Essentials for Business
Every business needs a digital marketing strategy of some kind in the digital world we are now operating in; be it through social media, search engines, web development, or email communication or other methods.

What's common is for businesses to be doing 'bits and pieces' in terms of digital marketing, but nothing particularly thought out nor cohesive. It's no good doing digital marketing in parts. You won't get the results you crave and it will take you a lot of time and effort.

So what are all the elements that go into a digital strategy and how do you bring them together in a meaningful way for you? How would you even like to be guided how to put together a digital marketing campaign for yourself or a client with a digital marketing specialist?
Come along to this full day digital marketing strategy masterclass and gain knowledge of each of the digital marketing options available to you and learn how to start to build your own digital strategy and/or digital marketing campaign.
Be introduced to websites, keyword research, blogging, Google adwords, SEO, email marketing, social media and more so you can achieve a multitude of marketing objectives.
TOPICS COVERED IN THIS SESSION:
• Defining Your Objectives: the importance of being super clear on your objectives and how these may vary from your digital marketing strategy to your digital marketing campaign
• Defining Your target market: the importance of being super clear on who you are targeting before you start your digital marketing including how to check who is already interacting with your Facebook page and your website which may reveal clues on who is already interested and how these may vary from your digital marketing strategy to your digital marketing campaign.
• Defining your brand voice and messaging for your digital strategy and digital marketing campaign: the way you 'speak' online may vary from the way you speak in other marketing channels. Typically the way you speak on social media for instance is much more colloquial than long form marketing. It is important to define how your company want to 'speak' through various digital channels (short form and long form), what topics you will speak on and who you will partner with to share similar/complimentary messages.

• Preparing your digital assets:
- Have you got a website or landing page you will send people to as part of the campaign?
- Have you got social media channels you will send people to as part of the campaign?
- Will you sign people up to a database as part of the campaign?
- Have you got your tracking set up? Google Analytics, Google Webmaster Tools, Facebook pixels, Google Tag Manager?
- Have you got prizes, terms & conditions or anything else you may need for your digital marketing campaign?
• The importance of data capture - identifying what database system you will use as part of your digital marketing, how you will capture data, how you will use this data (segmenting lists and more)

• The Power of Email Databases: Email marketing / sub lists / follow up

• Search Engine Marketing: Organic Search vs. Pay Per Click

• Social Media: which social networks do you use? which should you use? For your digital strategy in general or your digital marketing campaign.

• Youtube: The power of videos for your digital strategy in general or your digital marketing campaign.

• Content Marketing - the importance of regularly creating fresh content and creative ways to produce it

• Imagery - the importance of creating professional graphics in line with your objectives and target market for your digital strategy in general or your digital marketing campaign including where to source royalty free, copyright free images, how to create correctly sized and professional looking digital images every time (you will leave having created a suite of digital graphics to use if you choose!)

• Distribution, timing & budget - A look at your options for channels to distribute your messages digitally and how to select them for any set campaign, the importance of timing, frequency & budget - how much to spend (and where)

• Analytics: Online + Offline + Tracking. The numbers tell the whole story.

This workshop will be a full day event.


WHO SHOULD ATTEND AND PREREQUISITES
• People who have a website and are ready to 'get it out there'
• People who have established some kind of profile on social media but are not yet using SM effectively.
• People who have a general understanding of how the internet works (people search, people find, people buy), but don't really know how to draw their customers to them.
• People who want to know how to make their businesses look more attractive to customers online.
• People who want to learn ways to connect with their customers via the Internet.
• Students should have a strong working knowledge of either Mac or Windows.



ABOUT YOUR PRESENTER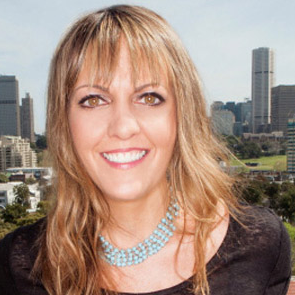 The presenter for the event will be Heather Porter.
Based in Sydney, Heather Porter got her start managing events globally for some of the world's top speakers such as Tony Robbins. In 2006 she Co-Founded the Billolcataire Adventure Club where she connected entrepreneurs with mentors and non-profits such as the Branson Centre of Entrepreneurship. Heather is highly experienced in all Social Media channels, WordPress and SEO and all aspects of digital marketing. She is co-host of a podcast with fans in almost 100 countries, #1 Amazon bestseller, co-author of 4 business books and host of That Social Media Show on the Bizversity App.
IMPORTANT DISCLAIMERS
Timing: We suggest you arriveat 830am for a 9am start. This allows you time to park, set up, get on WiFi, network with other attendees and the trainer and resolve any issues to start promptly at 9am.
BYO Equipment At these interactive workshops we encourage you to bring your own laptop (not iPad or tablet). You will have the opportunity to network with others, so bring business cards!

Cancellation Policy: Should you be unable to attend, a substitute delegate is always welcome at no extra charge. An admin fee will apply for missed trainings. Regrettably no refunds can be made except if the event minimum numbers are not reached.

Minimum numbers: This workshop requires a minimum of 5 attendees to go ahead – if the minimum attendee number is not reached, a full refund or credit of the training fee paid, will be given to attendees who have already paid. Accommodation and travel is booked at the risk of the attendee.

SMILE! Your attendance at events may be digitally recorded through photographs and/or video recordings. Images may be used on our websites, publications, social media or by other media and marketing channels. If you do not wish your image to be published, please notify staff before the event.
DATA - Your contact details may be entered onto our database as a result of your registration for this event so we may send you follow up material, and any important updates/announcements and remain in touch post event. You can unsubscribe at any time.