Description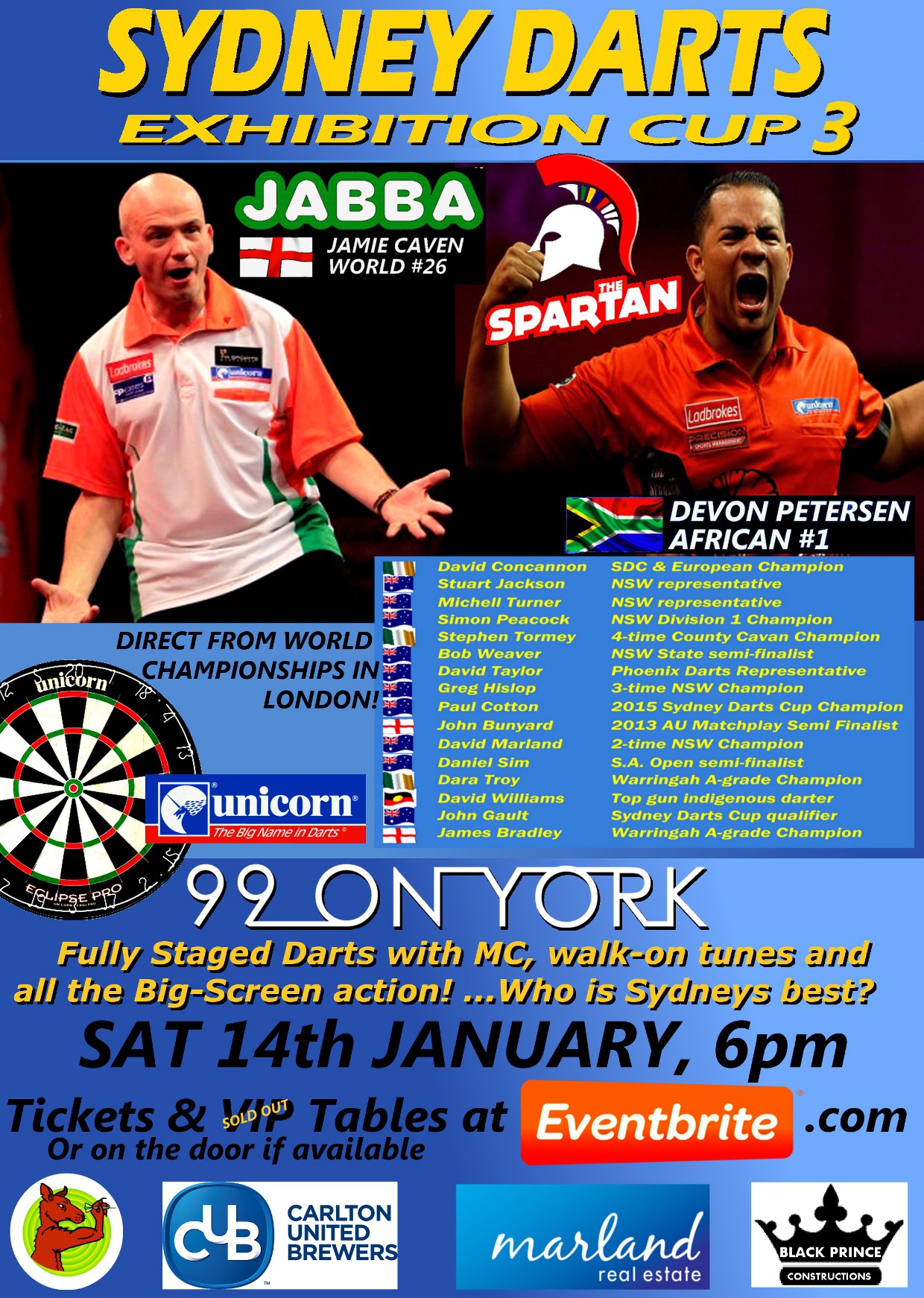 STAND UP IF YOU LOVE THE DARTS!
In partnership with 99 On York, we are delighted to present the third Sydney Darts Exhibition Cup!
Upping the ante following our successful previous Jelle Klaasen event, this premium Exhibition match will be played out live on stage in the Grand Ballroom at 99 on York in the heart of the city, with the top local players from Sydney's best darts leagues battling the tungsten alongside our two international star guests.
This event will cover no less than 3 continents of darting talent with none other than the African Continent's #1 pro player "THE SPARTAN" Devon Petersen taking the stage by storm alongside the much anticipated return of "JABBA" Jamie Caven (UK), currently ranked World #26 on the PDC order of merit.
Both players are known for their flamboyant and talented darts exhibitions around Europe and we are thrilled to have them together down under for what promises to be the best night out of the summer!
This event will feature all the spectacular associated with modern darts - darts anthems, walk-on girls, professional MC and caller, Big-screen close-up action...and some special surprises to boot!
The finale will be seeing who will will be crowned the third Sydney Darts Cup Champion in the Final, followed by a sensational pro darts Grand Final with both players hot off the heels from the World Championships at Alexander Palace in London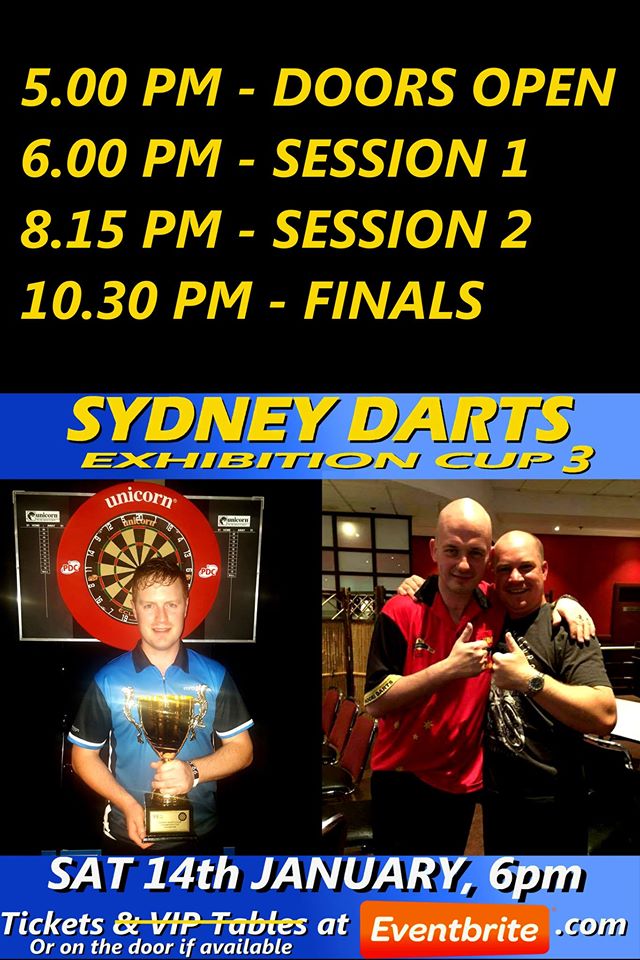 Check out whats in store here if you have never attended the darts before...
Devon's famous walk-on:
https://www.youtube.com/watch?v=-Nj4xhllPrc
Jamie Caven at PDC World Championships:
https://www.youtube.com/watch?v=YfYolSiBpEE
Tips from the pros - Jamie Caven:
https://www.youtube.com/watch?v=qDljeOzSgOs
Devon at world championships:
https://www.youtube.com/watch?v=N9xQv1QTjYI&list=PL4-WrNoNcI7M4A7XMx-BeMSLyJfcWljxe
With special thanks to event sponsors Carlton & United Breweries, Unicorn Darts, Marland Real Estate and Black Prince Constructions.