Sydney Boardroom Briefing with President of ATCO & CEO of Canadian Utilitie...
Description



Observations and Experiences Across Canada & Australia
The CACC welcomes guest of honour, Mr. Siegfried Kiefer, visiting Sydney, Australia from the ATCO Global Headquarters in Calgary, Alberta as we discuss observations and experiences across Canada & Australia
Please join us for this boardroom briefing with industry executives to hear more about ATCO's fascinating history, Siegfried's insights into the realities of doing business in both Canada and Australia, and factors that influence investment.
PLEASE NOTE THIS MEETING IS BY INVITATION ONLY.
HOSTED BY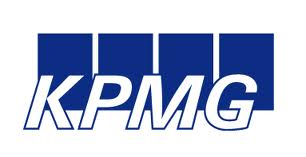 KEYNOTE SPEAKER


SIEGFRIED KIEFER
President of ATCO Ltd. and the President & Chief Executive Officer of Canadian Utilities Limited (CU)



Siegfried Kiefer is President of ATCO Ltd. and the President & Chief Executive Officer of Canadian Utilities Limited (CU). Mr. Kiefer was named CU's President & Chief Executive Officer on May 8, 2019, after previously holding the title of President & Chief Strategy Officer for ATCO Ltd. and Canadian Utilities Limited, an ATCO Company, from October 2016, prior to which he held the title of President, Canadian Utilities Limited, from May 2015, and Chief Operating Officer, Power & Utilities, from July 2013.
Formerly, Mr. Kiefer was Managing Director, Utilities Business Group, where he oversaw the operations of ATCO Gas, ATCO Electric and ATCO Pipelines, along with subsidiaries Northland Utilities Limited and ATCO Electric Yukon. He also oversaw the formation and operations of ATCO Energy Services and served as Chief Information Officer for ATCO Group for more than 11 years, until late 2009.
Mr. Kiefer's career with ATCO and its subsidiaries began in 1983 when he started with Canadian Western Natural Gas as a Financial Analyst, and was later appointed to various technical and management roles within Canadian Utilities' Information Services.
In 1997, Mr. Kiefer transferred to ATCO Gas Services Ltd., now known as ATCO Energy Solutions, as Manager, Utility Services. One year later, he was appointed Vice President, Information Technology & Chief Information Officer within ATCO Group, and took on the added role as President, ATCO I-Tek, in 1999. In July 2000, Mr. Kiefer was appointed Managing Director, Technologies Business Group, ATCO Ltd. & Canadian Utilities Limited, where he oversaw the operations of ATCO I-Tek while retaining the CIO role within ATCO's head office.
Mr. Kiefer has a Bachelor of Commerce degree from the University of Calgary. He is married to Colleen and has a son, Stefan, and a daughter, Reegan.
Learn more about ATCO Australia here:



Learn more about ATCO's Clean Energy Innovation Hub here.
---
FACILITATOR


TED SURETTE
Partner & National Leader, Energy & Natural Resources,
Global Sector Leader, Power & Utilities - KPMG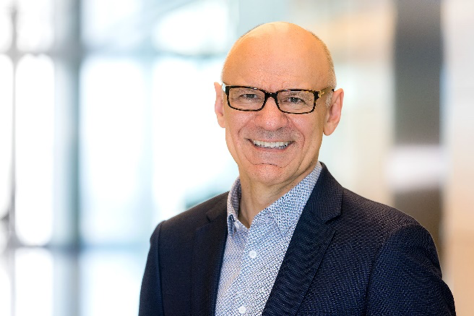 Ted is a leader in the energy and resources sector and a specialist in the key areas of technology, energy transition, and business transformation. In addition to his client work, Ted holds two key positions: Head of KPMG's Global Power & Utility Sector, and KPMG Australia's Energy & Natural Resources leader.
Ted champions cross-functional teams serving multinationals and global organisations to find the right consulting, deal, tax, legal and audit solutions needed to meet their goals. He is hands-on, on-the-ground, and on site, offering the right advice to clients so they can be more efficient, more productive – and flourish. Ted is also recognised for his ability to help leverage innovative technologies and transition to a less-carbon intensive economy.
As an ENR industry commentator, Ted speaks on many topics including energy transition, global power trends, and adoption of new technologies. Indeed, over a career spanning three decades at KPMG, Ted has built a world-class reputation as an ENR thought leader.
Armed with a smart-phone and a tripod, from winds farms in Canada and solar rooftops in Europe, to lithium mines in Western Australia, his Ted Talks To series, reflects his unconventional yet insightful approach to industry issues.
---
AGENDA
12:00PM - REGISTRATION OPENS / Networking
12:15PM - WELCOME / Lunch Served
12:30PM - GUEST OF HONOUR REMARKS
1:00PM - DISCUSSION with Q&A
1:45PM - Networking
2:00PM - BOARDROOM BRIEFING CLOSES
---

The Canadian Australian Chamber of Commerce (CACC) is a non-profit volunteer based organisation that aims to bring businesses together to facilitate strong economic and trade relationships between Canada and Australia.