SYDNEY BOARDROOM BRIEFING: Rise of the Institutional Investor, a Canadian A...
Description

Join us for a private boardroom conversation led by CACC President, Doug Carmichael, former CEO of Commbank Group Super as the CACC welcomes to Australia guests of honour, Goldy Hyder, President & CEO of Business Council of Canada and Mairead Lavery, President & CEO of Export Development Canada.

We will be discussing amongst peers the trends changing the way in which asset owners are engaging with the corporate community both in Australia and in Canada. How important is it to partner with like-minded investors? How does Australia & Canada address their resources dependency compared to other global economies?
This meeting would suit:
CEO or CIO of large asset owners
Trustees of Superannuation Fund Boards
THIS IS AN INVITATION ONLY BOARDROOM BRIEFING. To enquire please email: events@cacc.com.au
EVENT HOSTED BY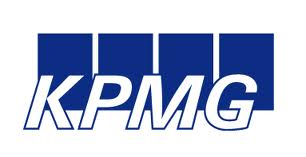 INTERNATIONAL GUESTS OF HONOUR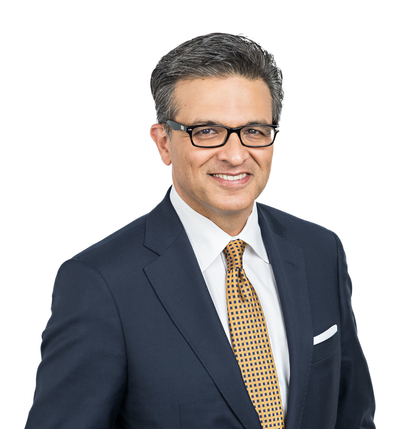 GOLDY HYDER, President & CEO -

Business Council of Canada

Goldy Hyder was appointed President and Chief Executive Officer of the Business Council of Canada, effective October 15, 2018. Founded in 1976, the Council is a non-profit, non-partisan organization representing the chief executives and heads of 150 leading Canadian businesses, employing 1.7 million Canadians and composed of every major industry across the country.

From July 2014 to October 2018, Mr. Hyder was President and Chief Executive Officer of Hill+Knowlton Strategies (Canada), providing strategic communications counsel to the firm's extensive and diverse client base. Prior to joining Hill+Knowlton in 2001, he served as Director of Policy and Chief of Staff to The Right Honourable Joe Clark, former prime minister and former leader of the federal Progressive Conservative Party.

In addition to his achievements in business and public policy, Mr. Hyder has a long track record of service on behalf of several charities and non-profit organizations. He is a past co-chair of the United Way of Ottawa's Campaign Cabinet and a former member of the Board of Governors at Carleton University. Currently, he serves as chair of the Ottawa Senators Foundation, vice chair of the Asia Pacific Foundation of Canada's Asia Business Leaders Advisory Council, and as an executive committee member of the Century Initiative. In addition, he sits on the advisory boards of two leading organizations promoting advancement of women leaders, Catalyst Canada and the 30% Club (Canada).

Mr. Hyder is a regular commentator in the Canadian media on business, politics and leadership. He is the host of the recently launched "Speaking of Business" podcast, which features interviews with Canadian innovators, entrepreneurs and business leaders. In 2013, he received the Queen's Diamond Jubilee Medal in recognition of his contributions to Canada. He holds a Master of Arts in Public Policy from the University of Calgary.




ABOUT THE BUSINESS COUNCIL OF CANADA
Founded in 1976, the Business Council of Canada is a not-for-profit, non-partisan organization representing business leaders in every region and sector of the country. The Council's member companies employ 1.7 million Canadians, contribute the largest share of federal corporate taxes, and are responsible for most of Canada's exports, corporate philanthropy, and private-sector investments in research and development. Through supply chain partnerships, service contracts and mentoring programs, Business Council members support many hundreds of thousands of small businesses and entrepreneurs in communities of all sizes, in every part of Canada. Please connect with them on LinkedIn or Twitter and subscribe to their recently launched podcast, Speaking of Business.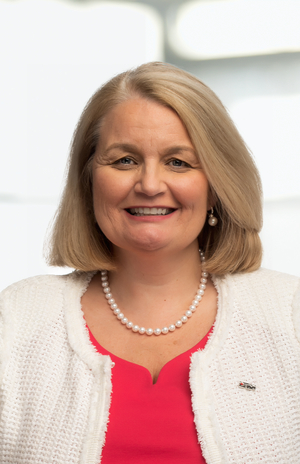 MAIREAD LAVERY, President & CEO - Export Development Canada
Mairead Lavery joined Export Development Canada in 2014 as Senior Vice-President for Business Development. From day one, she has been a passionate promoter of the Crown corporation and Canada's exporters. Appointed President and CEO on February 5, 2019, Mairead is determined to see EDC help thousands more Canadian companies "go, grow and succeed internationally."
Prior to EDC, Mairead held numerous executive roles at Bombardier. During sixteen years, she managed large and complex portfolios, including Finance, Strategy, Business Development and Business Transformation. Since coming to EDC, her focus has been on expanding the Crown corporation's impact on behalf of Canadian exporters by understanding their needs and championing their objectives here in Canada and in markets around the world.
Mairead is committed to social and environmental responsibility, addressing in particular the challenges of climate change, human rights and gender equity. She also believes in the imperative of a diverse and culturally inclusive workforce.
Mairead is also the first woman to occupy EDC's chief executive role in its 75-year history.
A native of Northern Ireland, with a degree in Management and Accounting from Queen's University Belfast, Mairead is a Fellow of the Institute of Chartered Accountants in Ireland. In 2015, shortly after joining EDC, Mairead experienced another very personal and proud landmark when she became a Canadian citizen.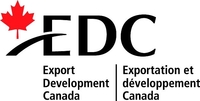 ABOUT EXPORT DEVELOPMENT CANADA (EDC)
Export Development Canada is Canada's financially self-sustaining export credit agency. We are dedicated to helping Canadian companies, of all sizes, go, grow and succeed beyond our borders. We provide insurance and financial services, bonding products and small business solutions to Canadian exporters and investors and their international buyers. We also support Canadian direct investment abroad and investment into Canada. With a representation on the ground since Nov 2017 in Sydney, EDC is better positioned to assist Canadian companies in exploring partnerships that extend into the Asia Pacific markets.
---
FACILITATOR


DOUG CARMICHAEL
President, Canadian Australian Chamber of Commerce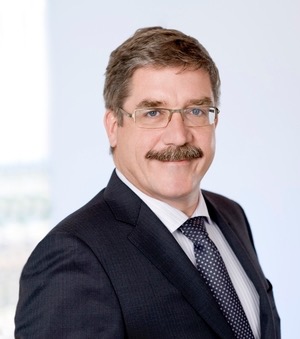 Doug is Founding Director and President of the Canadian Australian Chamber of Commerce. He was appointed CEO of Commonwealth Bank Group Super in 2010 until his retirement in August 2019. During that time, Doug and his team supported the Trustee Board in the development and execution of strategies which sustain the financial well-being of 75,000 past and present employees of the Group. His introduction to the superannuation industry was through his time at Australian Administration Services where he served as GM Strategic Operations and Risk Management in the mid-2000's. Doug gained broad financial services management experience in a number of roles with TD Bank in Canada and Australia and with Citigroup in Australia.
---
AGENDA
7:30 AM - Check-In / Arrival
7:45 AM - Plated Breakfast Served
8:00 AM - Guest of Honour Keynote followed by Roundtable Discussion
9:30 AM - Boardroom Briefing Closes
---

The Canadian Australian Chamber of Commerce (CACC) is a non-profit volunteer based organisation that aims to bring businesses together to facilitate strong economic and trade relationships between Canada and Australia.
Organiser of SYDNEY BOARDROOM BRIEFING: Rise of the Institutional Investor, a Canadian Australian Comparative
The Canadian Australian Chamber of Commerce (CACC) is a not-for-profit organisation that aims to build quality business connections and facilitate a strong environment for economic trade & investment between Canada and Australia.

As a volunteer based organisation our objectives are:
To promote the development and expansion of bilateral trade & commerce. 

To promote and support investment between Canada and Australia.

To represent Canadian interests in Australia and Australian interests in Canada.

To maintain and foster a strong relationship with Canadian & Australian Government agencies in matters relating to trade, industry and commerce between the two countries.
Building Business Connections: Bringing Canada and Australia Closer Together