About this Event
Come along to a free information session about the Australian Volunteers Program. Everyone is welcome. Registration is essential. Refreshments will be provided.
Come to an information session and meet:
Australian Volunteers Program staff who will share insights into the application process. They can also explain what support you receive as an Australian volunteer.
Returned Australian volunteers who can share their experience on the program and give you a glimpse of what life is like as a volunteer.
Other like-minded Australians interested in sharing their skills overseas.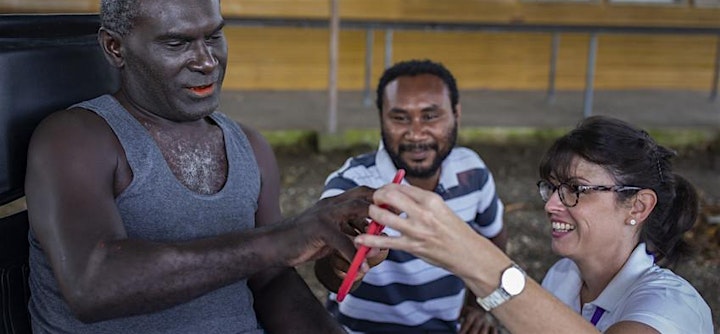 Hundreds of Australians take up the challenge to live and work in developing countries every year
The Australian Government has supported skilled Australians to volunteer overseas for over 60 years.
The Australian Volunteers Program matches a broad range of skilled Australians with partner organisations in the Indo-Pacific region.
This is a fully-supported volunteer program
We understand that volunteering overseas is a big commitment. We provide support so you can focus on what matters.
Australian volunteers are supported with:
Training
Return airfares
A living and accommodation allowance
Language training
In-country support
24-hour health and emergency support and more.
We encourage people with disabilities, families, people from the LGBTIQ+ community and Indigenous Australians to apply.
Accessibility Requirements
If you have any access requirements please email as at info@australianvolunteers.com or call us on 1800 331 292 and an organiser will contact you to discuss your requirements further.
If you encounter issues registering for this event online please email us at info@australianvolunteers.com and we can assist you with the process.