SYDNEY 'Amazon Secrets' Masterclass: 8pm Online Webinar (FREE Tickets & Only 99 Spots)

Wednesday, 22 November 2017 from 8:00 pm to 9:30 pm (AEDT)
Event Details
"Discover The 7 Insider Secrets To Building A
HIGH MARGIN and LOW COMPETITION
Reliable Income On Amazon"


Wealth Educator, CEO & Best-selling Author Stuart Zadel presents...
Renowned Serial Entreprenuer, Thought-Leader
& Internationally Recognised Amazon Educator
Adam Hudson – 90-Minute LIVE Webinar Event
FREE Webinar Event – 8pm (local Sydney time)

Live & Online Streamed Direct To Your Laptop or Mobile Device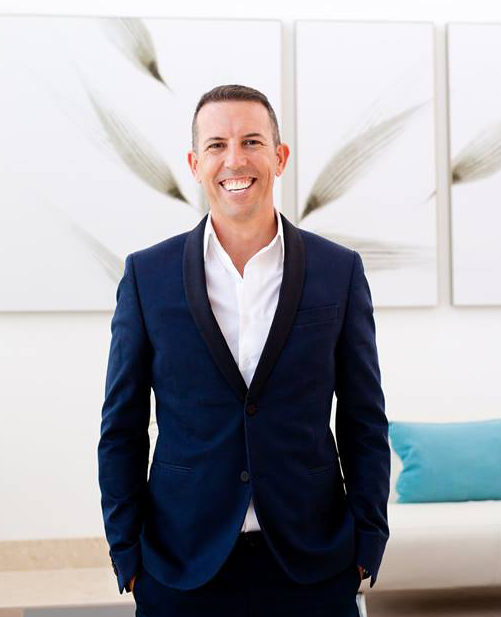 Adam is an internationally renowned serial entrepreneur who has built several multi-million dollar companies, both here in Australia and the United States.
He is considered an Amazon thought-leader and has been featured in; Sky Business News, the Success Network America, the Brian Tracy show, Reinvention Radio, USA Today, The Wall Street Journal, WebRetailer.com, Inc.com, and Newsweek, amongst many others.
In 2005 Adam co-founded one of the worlds first crowdfunding platforms which went on to raise in excess of $100M dollars for start-ups and early stage businesses. And in 2011, Adam founded then built an animation studio in Hollywood, California which quickly grew to serve many Fortune 100 companies and some of world's leading organisations including; MasterCard, The World Bank, Unicef, Volvo, Cisco, The Humane Society, Dale Carnegie Training, Roche and MIT.
Today, Adam currently owns a cloud software business, an Amazon review company (based in Florida), a homewares company that sells its products exclusively through Amazon into 8 countries and an international education company that teaches people the art and science of how to truly profit from the worlds largest online retailer – Amazon.
FREE Webinar Event – 8pm (local Sydney time)

>> CLICK HERE TO LEARN MORE <<
 What Will Adam Share During This Complimentary Webinar Event?

In just 90 minutes, you will:
GET THE ANSWER TO ADAM'S MOST COMMON QUESTION - "How do I find high-margin products with low competition on Amazon?"
DISCOVER ADAM'S "QUALITY BRAND STRATEGY" - Adam will explain why progressively building a quality brand with quality products is not just a "feel good choice" but a necessary decision in order to build a reliable, long term income on Amazon.
LEARN 7 WAYS TO PICK YOUR PERFECT PRODUCT - Adam explains 7 of his product-picking strategies during the presentation. No matter if you're brand new to Amazon or have been selling on Amazon for years, each one of these strategies has the potential to transform your Amazon business.
GET A BEHIND-THE-CURTAIN LOOK AT STUDENTS THAT ARE BUILDING A SIDE-INCOME BUSINESS ON AMAZON RIGHT NOW! - Adam will also give examples of our Academy students from around the world that are also building a side-income business on Amazon.
"ASK ADAM" Q&A SESSION - During this masterclass, Adam will also answer questions submitted by folks just like you from all over Australia. So, this is your chance to get your questions answered… Live and direct from Adam.
FREE Webinar Event – 8pm (local Sydney time)

>> CLICK HERE TO LEARN MORE <<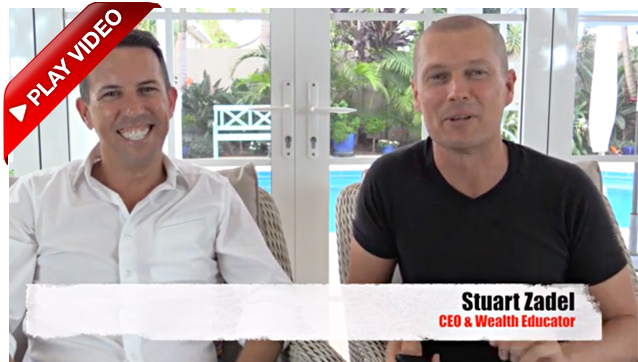 Why Attendee A Live Webinar Event?
A Webinar is an online conference-style presentation which you can watch on your computer, tablet or mobile. This Webinar with Adam will offer a live video slideshow presentation with audio streamed direct to your device. 
Benefits of webinars include:
No Travel Required - unlike attending traditional conferences, you can participate in this webinar right from your desk, home office or even on the go – so this option is a lot more more cost effective and convenient.
Interactive - this Live webinar with Adam will be interactive, meaning you can participate by chatting with him direct though typed feedback. Adam will also be providing opportunity for Questions and Answers at the end of the presentation.
FREE Webinar Event – 8pm (local Sydney time)

>> CLICK HERE TO LEARN MORE << 
Click the " Register " button above to book your FREE seats NOW!

Scroll up to the top of the page)

(Limited Seats Only Due To Attendee Limit Capacity)

Event Host: Stuart Zadel - CEO At ZPE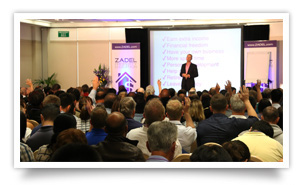 Formed in 2007, ZPE is an Australian wealth education company, providing free and paid workshops in six major capital cities across the country. 
ZPE provides access to specialist education and delivers expert insights into systems designed to achieve results in the current Australian market. These systems aim to provide the foundation for your success in the new economy, through Business, Property, Online and Mindset.
ZPE has a 2020 mission to inspire greater financial awareness within the wider Australian community, and has implemented 5 Inspiring Goals to support this evolution of this mission:

Inspire A Community Of 1,000 Financially Abundant Australians –

will you be next?

Inspire 100,000 People Live At Our Events –

70,371 attendees

Inspire Through The Distribution Of 1,000,000 Books – Currently 

601,989

distributed
Inspire The Contribution Of $1,000,000 To Worthwhile Causes – 

$459,191.60

contributed
Inspire The Planting Of 1,000,000 Trees In Australian Soil –

27, 006 (ZPE) + 18,149 (Clients)
FREE Webinar Event – 8pm (local Sydney time)

>> CLICK HERE TO LEARN MORE <<
Click the " Register " button above to book your FREE seats NOW!

(Scroll up to the top of the page)
(Limited Seats Only Due To Venue Capacity)
IMPORTANT: This online webinar event has strictly limited seating (approx. 99 comp. spots) due to platform attendee limits. Secure your complimentary seat today while they are still available.
For further information or questions about this powerful 90-minute webinar event, please click on the link below, or simply Freecall 1800 899 058 during business hours and refer to our website.