About this Event
With interest rates on the downward slope, Australian investors may be forced to reconsider their investment strategy and find other income earning opportunities.
Join us at the 2019 Switzer Income Conference where some of the smartest finance minds in the country will show you how you to maximise your income investments whilst keeping the risk low.
This year the investment conference will also feature a masterclass facilitated by Peter Switzer and Paul Rickard. The masterclass is designed to educate and inform investors about alternative income investment strategies. Peter and Paul will be sharing with you their strategies on the following:
Managed Funds
Bonds - what are they, how do you invest in one and what are the benefits
Assessing the risk and reward trade off with the bond market
Alternative investment opportunities - what are they and how do you access them
And more!
Hosted and facilitated by Peter Switzer, the conference will include both leading local and global managers. The day will consist of presentations and panel Q&A sessions, focusing on investing at home and abroad.
Across these interactive panels, the presenters will tell us:
• How they invest for income
• The risk-reward trade off when investing for income
• Their view on the current markets
• Opportunities for income at both home and abroad
• The future trends they see shaping income investing
In between the two sessions there will be a morning tea and lunch served as well as a meet-and-greet with some of the presenters.
Tickets are limited, so be sure to book your seat before they run out.
Sponsored By: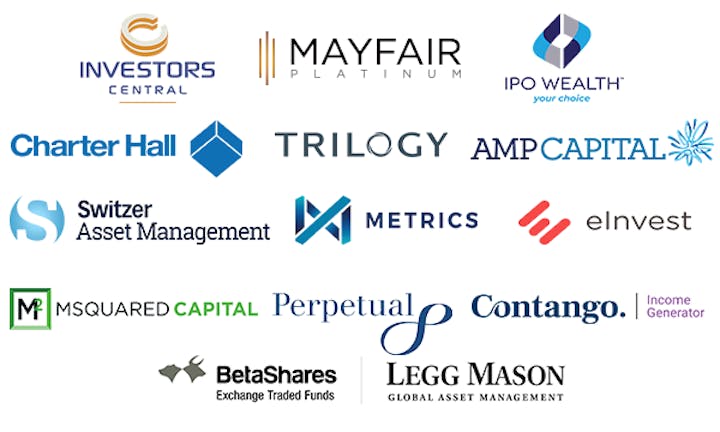 FAQS:
Agenda for the day:
Session 1: Income investment strategies presentations
Morning Tea
Session 2: Income investment strategies presentations
Lunch
Session 3: Investment masterclass with Peter Switzer & Paul Rickard
Morning tea and lunch will be supplied to attendees on the day. Some dietary requirements may incur an additional charge by the venue. Please contact with events@switzer.com.au to confirm.
How can I contact the organiser with any questions?
You can contact Switzer Financial Group by calling our office on 1300 794 893 Monday-Friday or by emailing events@switzer.com.au.
Do I have to bring my printed ticket to the event?
You will need to bring a copy of your ticket, whether that be a print out or a digital copy.