Description
Swanfish is Perth's Premier family friendly fishing event held on the banks of the Swan River, Perth WA.

The annual event is all about encouraging families to sample the excellent fishing on offer in our iconic Swan River and is open to all ages and abilities.
The event includes boating, kayaking and landbased fishers.
Swanfish has now progressed to become a catch and release only event for all species excluding mulloway over 80cm's thanks to the help of TrackMyFish, enabling us to utilise their smartphone app for fishers to submit catches over the weekend. There is nothing more important than the sustainability of our favourite species and this change will ensure that the impact we have during Swanfish remains low forever.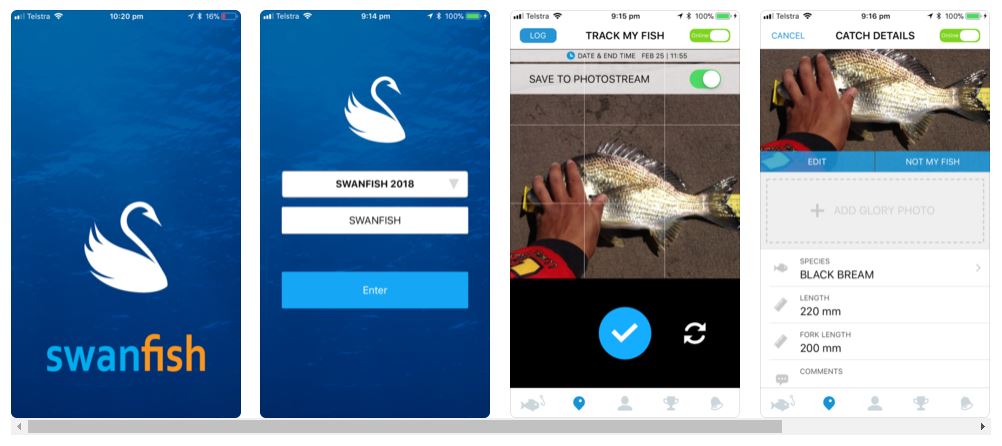 WHEN IS IT?
Swanfish will commence at 9:00am on Saturday 23rd February and the last fishing photos are to be submitted by 9:00am Sunday 24th February.
REGISTRATIONS
Registrations must be made online PRIOR to commencing fishing. There will be NO registrations taking place in person on the Saturday. Registrants will be emailed details of how to log their catch at 9am Saturday 23rd February to ensure no fishing begins before the start time. Registrations can be made directly via Facebook or Eventbrite. Please download the Swanfish app prior to the event.
*Please note, attendees can only purchase one ticket at a time to ensure you are given a unique identifier code for the competition.
WEIGH IN/PRESENTATIONS
The traditional 'weigh in' will be held at 10am Garvey Park, in Ascot on the final day and is a centralised location that has plenty of shade and facilities. Come enjoy the BBQ breakfast, demos from Getaway Outdoors and visit the local tacklestore stalls, as we award prizes for the competition during the morning. Participants must be present to claim their prize.

---------------------------------------------------------------------------------------------------------------------------
The Swan River is the jewel in our city's crown, and we've always promoted the community's connection to the river through fishing.
We're grateful for the support over the years, and we look forward to seeing you at Swanfish 2019.
#Swanfish