The Sounds Of The Bee Gees Tribute Show by Night Fever, Saturday 27 July 2019
About this event
"THE BEE GEES TRIBUTE SHOW - SOUNDS OF THE BEE GEES"
Night Fever will bring an amazing 'Bee Gees' Tribute show to Swan Yacht Club on Saturday 27 July with the show starting at 8:30pm.
The Bee Gees are one of the world's greatest ever "Super Groups"A band that simply impacted so many people's lives over 5 decades! "Night Fever "will take you on a Journey of pure nostalgia performing all of the greatest hit songs that we love from the early ballads to the disco favourites. Members of the show have performed from West End Musicals in London to International stage shows throughout Europe and South East Asia producing all the spectacular harmonies and high quality performances. With the players of this show having so many years of National & International touring experience expect nothing less then a dynamic performance that will make your event unforgettable.
Book a table in the restaurant for dinner or if you have any enquiries call (08) 9339 3520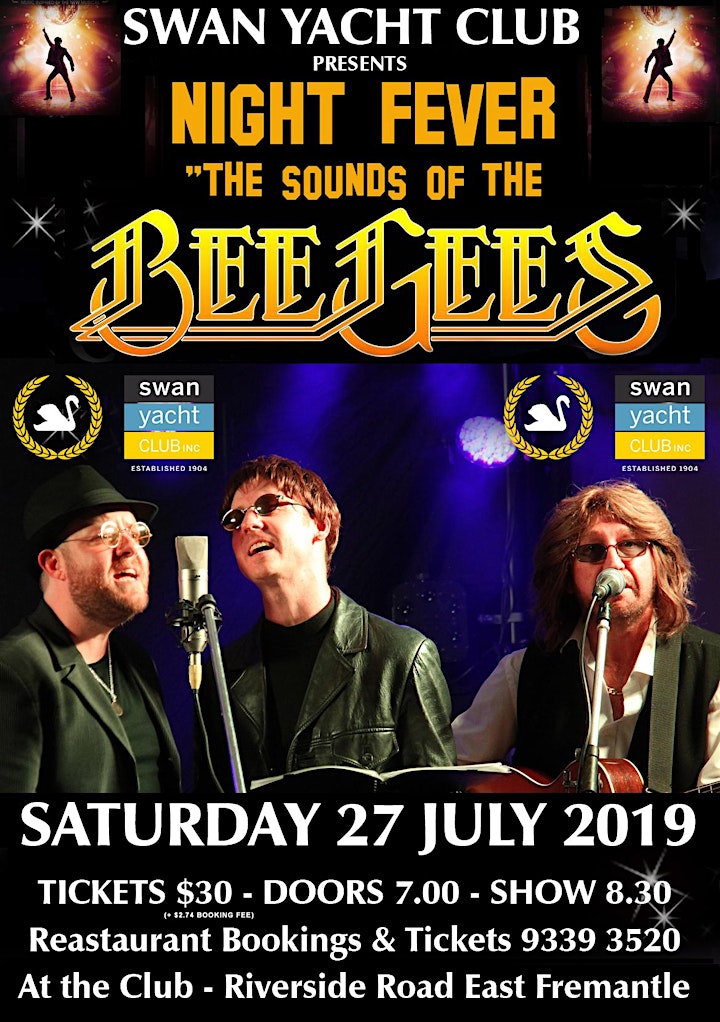 Organiser of Swan Yacht Club Presents. Night Fever (The Sounds Of The Bee Gees)