Swan Valley - Sound Healing - Balancing your Heart Chakra
Join us in the Swan Valley for a special afternoon of Sound Healing to help you release stress, and invite more love into your life.
About this event
Treemendus Health invite you to a relaxing afternoon of Sound within the peaceful and positive energies of the Swan Valley.
Discover the love that is already inside you. Through breath, meditation, visualisation and sound healing, you will be guided on your journey to open up your heart and invite more love into your life while fulfilling and empowering yourself.
During this 90 minute session Andrew Cox (Sound Therapist, Meditation Teacher & Kinesiologist) will guide and support you in your journey using:
4 Paiste Planet Gongs (tuned to the vibrations of Planets)
13 Tibetan Bowls
11 Crystal Singing Bowls
French Koshi Chimes
North American Indian Rain Sticks
Ocean Drum
Siberian Shamanic Drum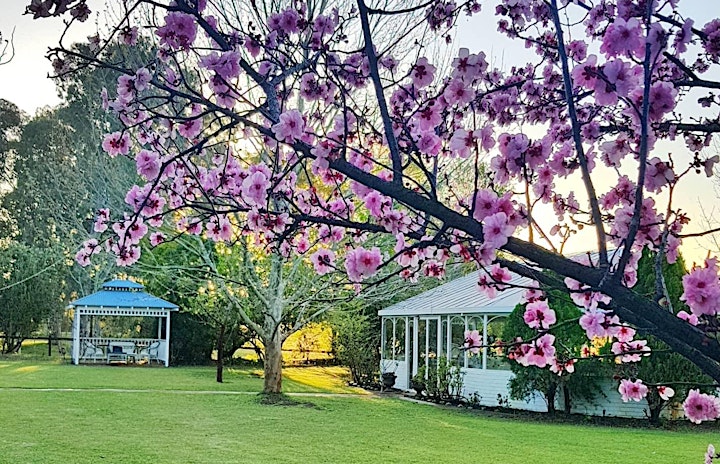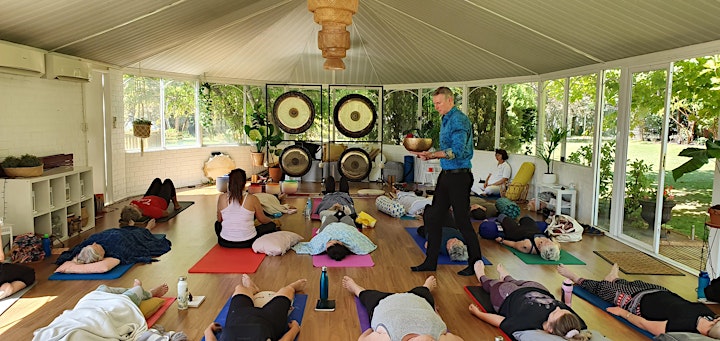 About Treemendus Health
Offering a combination of Sound Therapy and Naturopathy, husband and wife team Andrew and Servane Cox have a tailored holistic approach to health and well-being. 'We strive to restore and support your health using a balance of both modern science and natural healing modalities.'
Andrew is an Accredited International Sound Therapist with the Sound Healing Academy UK, Meditation Teacher with the Meditation Society of Australia and Life long avid musical instrument collector.
www.treemendushealth.com.au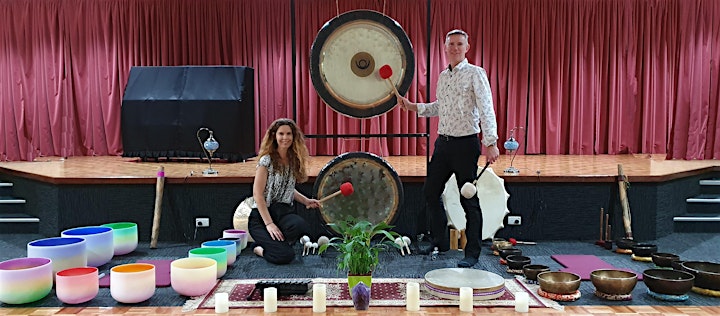 What have our participants said about us?
'Lovely to relax, unwind and let the sounds take you away. Thank you Andrew for an amazing night. I'll be back!' – Tahlee
'Sound healing last night with Andrew was amazing! His knowledge and passion for these beautiful instruments translated into a wonderful, rejuvenating and soul soothing journey. I can't wait for the next one' - Madeline
'Andrew really knows his instruments well and I experienced a big shift during the tribal drumming. I felt uplifted and energised afterwards.' – Kim
'The sound healing session last night was incredible. Thank you so much.' – Larissa
'My girlfriend and I enjoyed our first sound healing experience with Andrew and Servane last night in South Perth, and lemme tell you - best date idea ever. Chatting about our experience afterwards, what I found most fascinating was how through every step of our sound healing journey, my girlfriend and I experienced a similar feeling, or similar thought. Andrew walked us through the sound healing journey instrument by instrument after our session, and explained a little more about the theory and reasoning behind the journey, and again - it all lined up with what we felt during the session. I'm looking forward to our next sound healing session with Andrew and Servane from Treemendus Health - it was an uplifting, stress relieving, and life-affirming experience.' – Matthew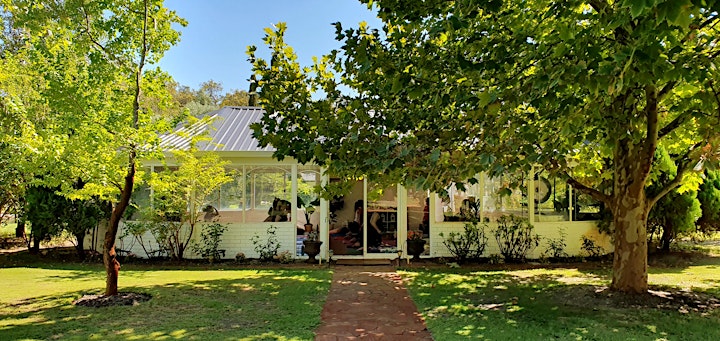 For your comfort, tickets are limited, If you would like to join us please secure you place today.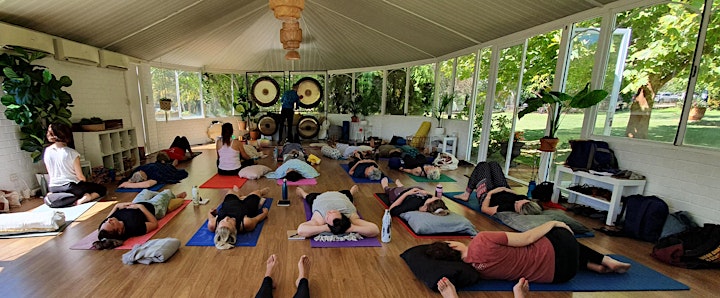 Organiser of Swan Valley - Sound Healing - Balancing your Heart Chakra
Created by husband and wife team Andrew and Servane Cox, Treemendus Health offers a combination of Sound Therapy and Naturopathy. 
About Andrew 
Having studied for over a year with the Sound Healing Academy UK, I hold two diplomas in Sound Therapy. I conduct a weekly Sound and Meditation group class in South Perth and have worked one to one with many people to help with their particular health challenges over the years. In addition, I am also an accredited Meditation Teacher with the Meditation Society of Australia and also hold a diploma in Kinesiology from the O'Neill Kinesiology College in Perth. Using these powerful modalities, I'm able to offer a rare combination/blend of skills to help with a broad range of mental and physical issues.
For years I spent much of my spare time traveling the world collecting exotic musical instruments for seemingly no apparent reason, until I learned the therapeutic benefits of sound. Now, with the knowledge of how various notes may influence the body both mentally and physically, I now very much enjoy sharing these wonderful instruments during the carefully curated guided Sound baths, Meditations, and one on one sessions I offer.
Whether you feel the need to simply relax or delve deep into your subconscious to release emotional baggage, I hope you too will seek out the benefits of these wonderful modalities combined.
About Servane
I hold a Bachelor of Health Sciences (Naturopathy) degree and work as a holistic practitioner using my naturopathic skills and life experiences to guide and help others achieve their wellness goals.