SW Angels: Pitch Night 2.0 | Thursday, 16 May, 5:30pm | Maker + Co, Bunbury
About this event
South West Angels is proud to announce its inaugural investment Pitch Night with PITCH 2.0!
We will also be introducing the Validator Program, a core component of the Generator Online Platform powered by Creative Corner, to support the validation of ideas for new ventures. Participants from the Validator boot-camp will have 1-minute to pitch their new ideas ready for commercialisation.
Audience members can grab drinks, snacks and network between pitches.
Registration is essential, so be sure to secure your seat!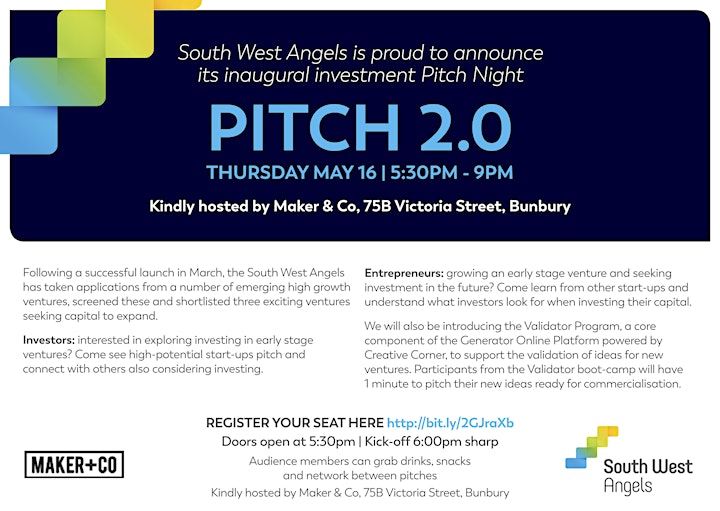 Organiser of SW Angels: Pitch 2.0